WordPress is an incredible Content Management System for website content creation and design, cornering over 59% of the market share. 14 years after its initial release, WordPress continues to get better and better with age. What we are doing here is providing you top 7 WordPress trends 2017 you have to know to give you what need to know when building a new WordPress website this year. Are you ready? Now, let's get started!
Mobile Usability Got More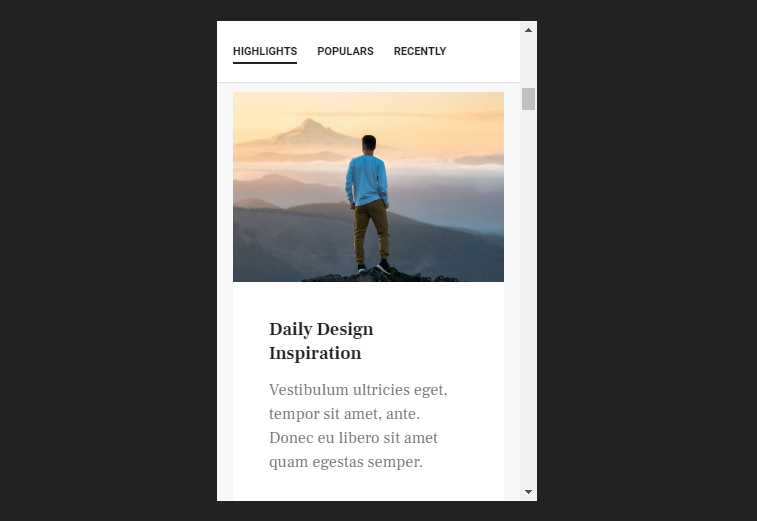 Mobile is the future, 60% of users tend to use mobile devices to search for information on the internet. This fact should make you think seriously about optimizing WordPress website or blog for mobile devices. The modern website should assume the possibilities of optimization for mobile devices from the earliest stages of its creation. This means that the planning of any online project should include a mobile version of all pages and project services for easy use on users` smartphones and tablets.
Mobile-first WordPress themes that are fully responsive and optimized for all mobile devices will be popular in 2017. Fortunately, most modern WordPress themes have already taken into account this feature and provide a good optimization for all types of mobile devices. If you are still using a comfortable, but outdated WordPress theme without a mobile version of the site, then it is time to seriously consider updating the user interface of your project.
The Time of Video Headers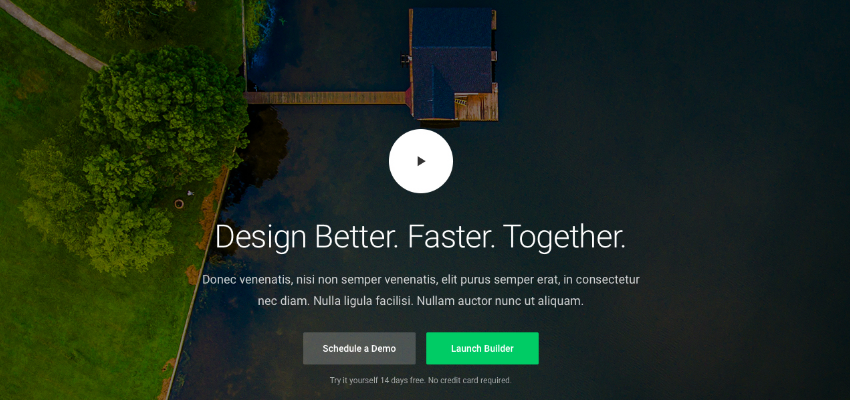 WordPress recently introduced Twenty Seventeen in 4.7 or "Vaughan," as the first default theme for business websites. This new WordPress themes offer simple functionality for adding and editing any video headers on various topics. Video headers are decorative header images with motion. They play automatically and loop by default. Video headers and video backgrounds have been around in the web design industry but it was rarely seen on WordPress themes. But WordPress developers are now looking to adopt this new WordPress design trends to attract the attention of visitors. 2017 will see more WordPress themes with video headers for an enhanced visual experience.
Video attracts users' attention better than any other kinds of content. That is why most websites have already begun to use the video content as the main source of attraction and retaining for the audience. A new trend is the use of video clips on the first screen, which the visitor sees. Video headers are the logical and beautiful trend of this year.
Multipurpose WordPress Themes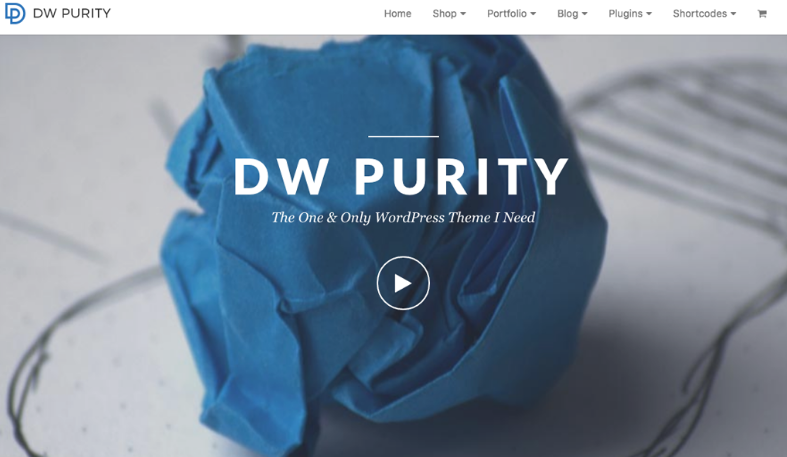 Multipurpose WordPress themes have been around for a long time, but their star is on the rise in 2017. The reason for this trend is general compliance with all the requirements of today's users, to which all the creators of Multipurpose WordPress themes aspire in the first place. Multipurpose themes are extremely customizable and offer more freedom for users to build a more personalized theme for their websites no matter what type of brand, company, organization or cause it may be.
We advise you to start the acquaintance with multipurpose WordPress themes with the free ones. If you feel a good trend and the positive response of your audience, you can move on to more advanced premium themes. They will provide more opportunities for the development of your WordPress website or blog.
The Rise of SAAS Platform
While Software as a Service is not a new concept. Many themes and plugins have already successfully implemented this model. And looking at its popularity, it is no doubt that there will be a rise in SaaS model in 2017. In terms of open-source software development and making WordPress plugins more affordable, the rise in SaaS plugins can be a massive blow to new WordPress users.
More and more premium theme and plugin developers are inclined towards offering their products and services as subscriptions. The services will be auto-renewed at the end of a term. It's a win-win situation for both developers and users because developers will earn continuous revenue and users will enjoy the continuous support and regular updates of the software they are using.
Drag-and-Drop Content
No longer are WordPress users tied to using specific layouts, thanks to the rising popularity of modular themes like our own Uncode. Drag-and-drop content, in particular, enables you to retain complete control over most design elements without modifying your website's underlying structure. Furthermore, these builders open up a world of possibilities for WordPress users without web development experience. If you can visualize it, chances are you can build it using one of these tools.
Instead of relying solely on predefined sidebar layouts, developers now enjoy much greater flexibility, thanks to drag-and-drop builders. This is a trend that we expect to become even more popular in 2017.
Get To Know Current Design Trends
Research and analyze major design trends to stay current and create visual engagement. There is the effective motion design technique of parallax scrolling for added depth and infinite scrolling which have become popular because of the scroll-heavy design trend in favor at the moment. Instead of flipping from page to page, readers can scroll through the site, reducing the number of clicks needed for the user to get the information they need. Parallax creates visual interest in the page design. Another trend that is gaining popularity is material design, which is an effort by Google focused on a mobile-first approach. The idea is to provide a seamless design experience across platforms, products, and services. Then there is the card-based design which emphasizes the eye-catching visual display of condensed information to draw in readers.
Blend of WordPress And E-commerce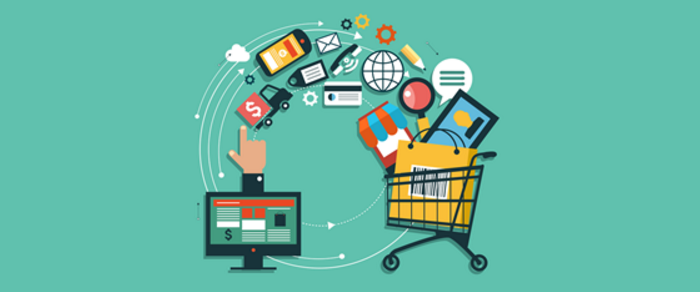 WordPress websites are increasingly being used for e-commerce purposes and would be continued to do so in the near future. It is one of the most exciting trends hitting the online world. WooCommerce application has made the task supremely easy for the developers.
WordPress websites are already a hit in the eCommerce circuit. It is one of the most wannabe things for a user – thanks to Woocommerce. The acquisition of Woocommerce by Automatic was a clear indication that WordPress is serious about diving deep into e-commerce market. And so far it has been a successful story
Final Thought
Hopefully, after reading this article, you will have an overview of WordPress Trends in 2017 to help you improve your sites!
Do you know of any other WordPress trends 2017 to look out for?