Howdy, everybody!
We come back and have a good news for you. If you want to use the DW Q&A and very grueling to find a way to move the Data. Are you Looking for Best Migration Plugins can move the Data from another community plugin into DW Q&A plugin?

Migration plugin is so much necessary when you got fed up with your old community plugin. Mostly they migrate because their website speed is really worrying and many issues come from the old forum or found the best community plugin for what you wish. The migration process is quite difficult if you want to migrate without the plugin. You need to mesh up with lots of things like users permission, Database user and password, Questions, Answers, and Comments. Also, all the community plugin very different about the structure that's why we have decided to write an article about Best WordPress Migration Plugins for anyone want to use DW Q&A plugin.
Let's jump straight into this great plugin…

Description
DW Q&A Migration is a free tool to migrate database of community/forum plugins to DW Question & Answer plugin like bbPress.
Note: The preview version supports bbPress only, more plugins: Sabai Discuss, Question2Answer will be supported in upcoming versions.

Benefits & Features
Simple configuration and auto migration process.
Real-time migration process status will give you an overview of how the migration process going on.
On average, smaller sites can be migrated within an hour
It only takes a few simple steps to start the migration process!

Integration plugins
Next integration plugins
Sabai Discuss
Question2Answer
Key features:
Migration Data Local
Migration Data remote
Rerun Data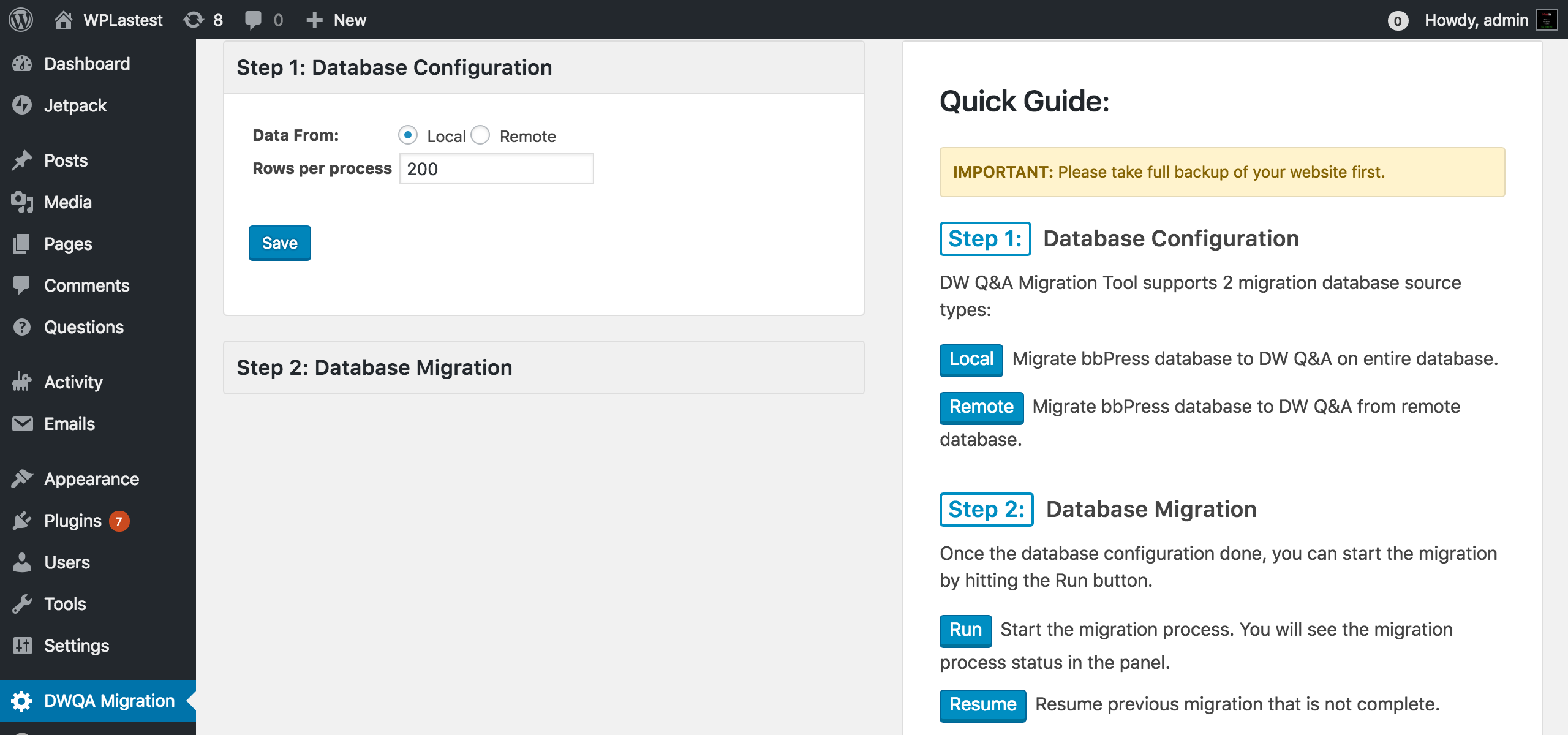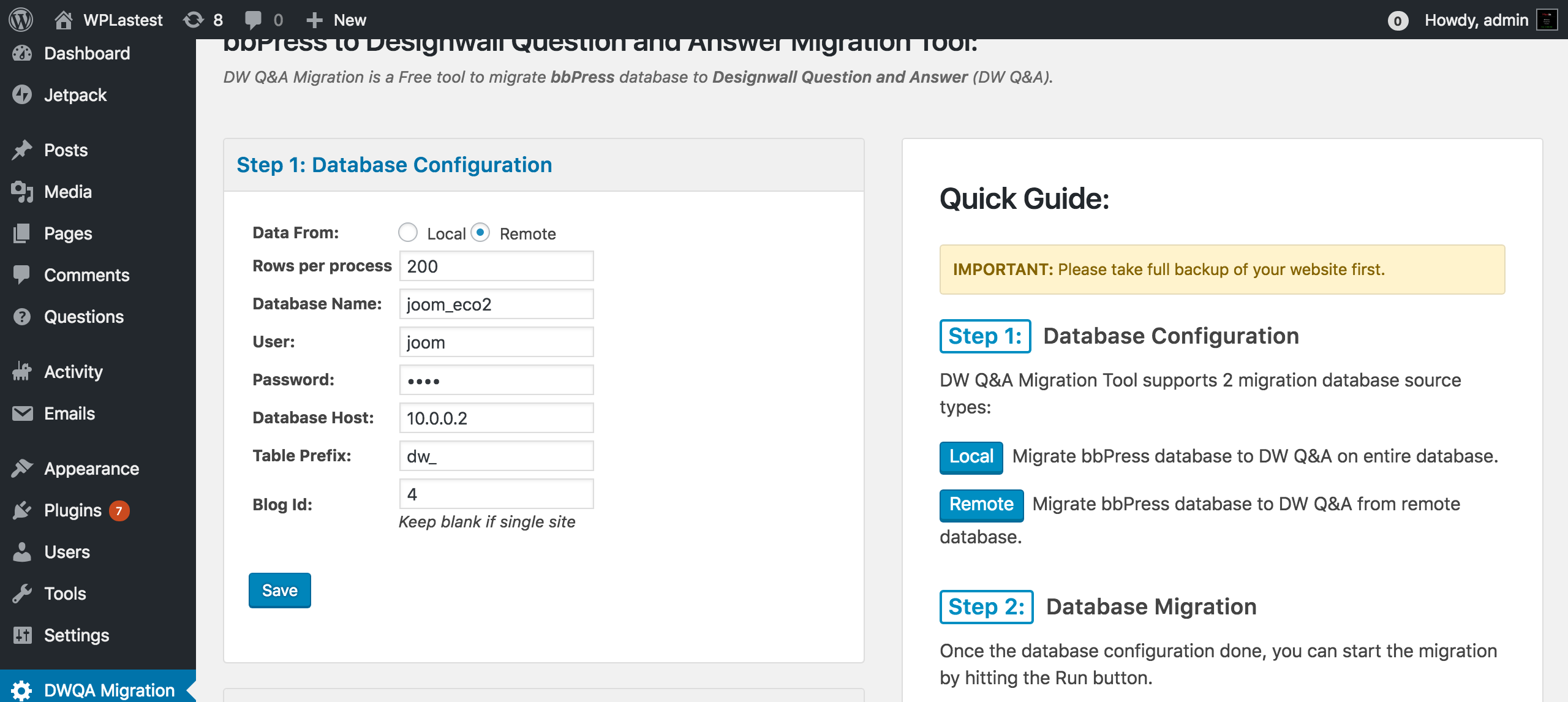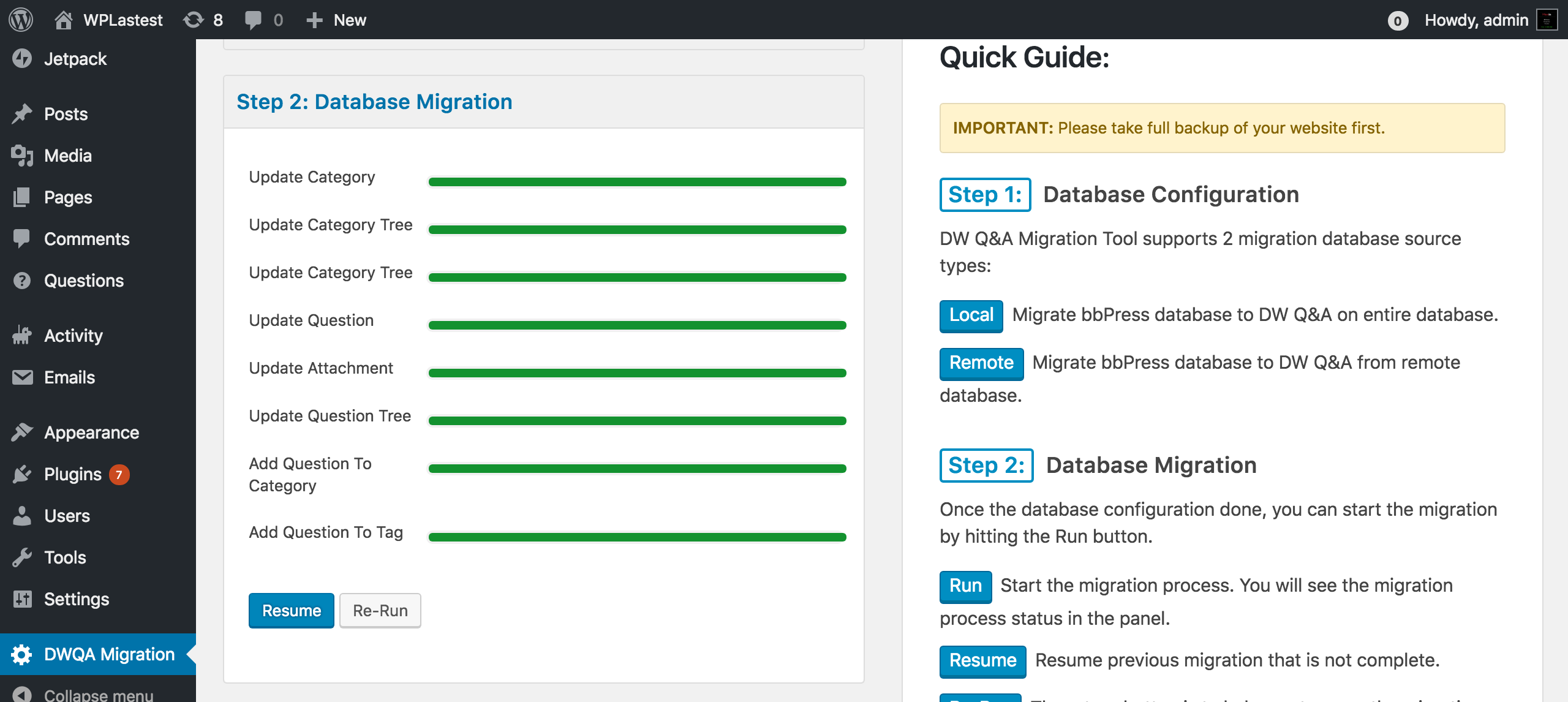 What will be moved to dw q&a?
Migrate bbPress Users to DWQA Users
Migrate bbPress Forums to DWQA Categories
Migrate bbPress Topics to DWQA Questions
Migrate bbPress Replies to DWQA Answers
Migrate bbPress Attachments