Both WordPress and HTML are popular ways to create a website. Are you preparing to build the web for your online shop and you don't know which one  is the better for you? If you are responsible for developing a website for your business and you know very little about the design, it's confusing when you come to building a website . How do you choose between a WordPress Website and HTML when you don't even know what those terms mean?
Don't worry, In this article, I'll cover the differences between WordPress and HTML to help you find out which option is right for you. Before anyone can answer which one would be better for creating a site you have to know what they are first.
WordPress vs HTML Overview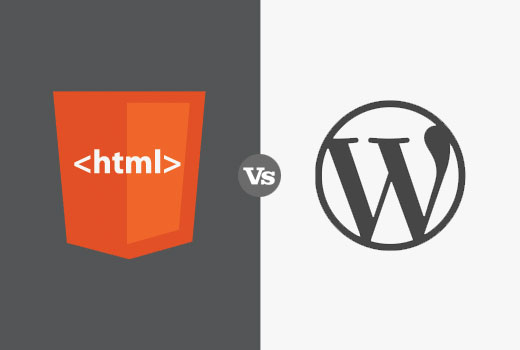 WordPress
WordPress is a free and open-source Content Management Systems which let you manage your website from an interface. From an admin area, you can make all the changes on your website.It is very easy to understand, even for absolute beginners.
HTML
HTML means HyperText Markup Language, which is a programming language used for creating web pages. Typically you will need to hire a web developer to create an HTML website for your business. They will use JavaScript,HTML, CSS and some other technologies to create your website. Besides, HTML websites also have all your content in static files.
Costs
The most basic WordPress website will need a MySQL database (an open-source relational database management system) and PHP support included. While this thing is included as standard with even the cheapest options at the best hosting websites, you won't need to consider this at all when you build an HTML website. So, web hosting costs can be cheaper when you choose HTML. A basic HTML theme the same as your WordPress choice is usually about half the cost, and both of them include all the support and updates what you need.
Ease of use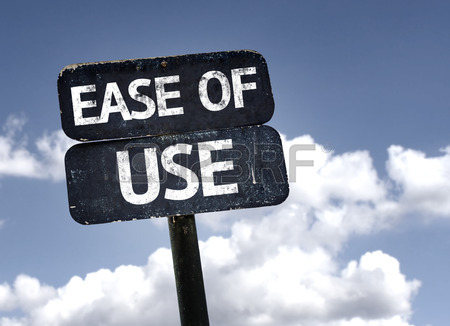 In terms of ease of use, you can not get simpler than WordPress. Even when considering the higher initial investment, it is certainly an easier to manage option. You can update content as often as you want, make changes and post new content however you choose. Dynamic information such as  photo galleries or e-commerce functionality will be easier to control, and you don't need to learn any of the technical skills which are used to build an HTML website.
Popularity
WordPress is known as the most welcomed platform to create websites. WordPress website is easy to manage and save time. That is the reason why it owns millions of users. There are many people on WordPress forums ready to provide solutions to various problems. Whenever you are in trouble, go to the forum and you can get a way out.
Updates
How often do you plan to update your website, and who will be doing the updates? WordPress has the highest advantage over a straight HTML site when it comes to updates. Not only is it an open-source platform that permits you to use multiple programming languages, but it is also user-friendly for those who don't know about code. Furthermore, if you are building the site for someone other than an online marketing agency and you want them to be able to update the site themselves, WordPress gives them the flexibility to do so. Of course, you still need to create anything major, but the user will be able to up-to-date the blog, add pages and make basic updates without bothering you.
For this comparison, WordPress is easier to use and has an intuitive user interface, which makes it easy for you to create or update pages on your site than HTML
Community
WordPress has a huge community of professionals to help you with your site for free. There are even freelancers that you can hire for a low price, but truthfully you don't need to do this for a basic site setup. So that most people appreciate WordPress than HTML.
Timesaver
WordPress is a huge timesaver and when you save time that will result in more income. Even if you know how to code that doesn't mean that you have the time to do it. The time it takes for you to create one HTLM page could have been 15 WordPress sites. With WordPress, one click installs are extremely impressive and attractive.
Plugins
WordPress has a huge number of plugins that are being made every day. Some of the new plugins are going to be extremely popular in a few time. Not only are there free ones, but there are also premium plugins that will rock your socks off. One of the great advantages of WordPress is that because so many people use this universal platform, new plugins are created almost daily. Instead of reinventing the wheel, find a plugin that does what you are looking for and with a few clicks, you're in business. Plugins can be used to add social media marketing, SEO tools, display images, improve security, add forms, embed videos, lock out spammers and more. Yes, you can do all of these things with HTML, but you have to write the code and hope you don't make a mistake in your code throwing the whole code off.
SEO benefits
If you are not sold yet let's talk about SEO. With WordPress, you will have better SEO rankings in Google and other search engines. All you need to do is install Yoast or the All In One SEO plugin and you're ready. With WordPress, all you need to do is go to the plugins search bar and type in SEO and you will see the huge pile of plugins that will increase your SEO. If you want even more benefits, then get a theme with built-in SEO like The Genesis Framework. You are going to enjoy the faster index that you will receive. If you want to actually compete with your competitors, then you know which one to choose. Yes, you can optimize your website with HTML, but you have to know all of the important SEO elements and spend time incorporating each one. Since WordPress was built as a blogging platform, SEO is kind of built-in (plus there are tons of plugins to make it even better). You still have to work on SEO, but since Google loves new content and WordPress makes adding new content a breeze the SEO advantage goes to WordPress.
Security
CMS software like WordPress uses the database to store and retrieve content. On the other hand, HTML websites have all your content in static files.
With hackers around every corner, this continues to be an issue for all websites, regardless of how they are built. However, the advantage goes to HTML on this one. It is much more difficult to hack a site that has been individually coded in HTML, though not impossible. If you go the WordPress route, it is important to make sure that you keep you with the latest security plugins.
In conclusion
HTML vs WordPress are two popular ways to build websites with their exclusive characteristics. No matter which one you are going to choose, you need a reliable, rich-featured, and high-speed hosting to ensure your websites accessible for other people. If you have been keeping the tally, then you know WordPress came out on top. With its flexibility for design and ease of update plus its SEO capabilities and all of the plugins available, WordPress comes out on top. So, if you are building a website, check it out.