Web development has been on a constant rise ever since we can think about it. Most of the web developers resort to content management systems for making the desired changes to their websites quickly and easily. They provide a much better and economical option than spending heavily on developing a custom website. Talking about content management systems, there are not many options to choose from. However, choosing the best among them can be a tedious job. This post will compare two of the most famous CMSs that are available right now. They are WordPress and Drupal.
But before we begin our full-fledged comparison of two of the most powerful CMSs available out there, let's discuss some of the similarities of these two platforms.
Similarities
• Both WordPress and Drupal are free open source content management systems.
• They are written using PHP as the scripting language.
• MySQL is supported as the database management system and is used for storing data.
• WordPress and Drupal house a wide range of themes and plugins that will enable you to enhance the overall features and functionality of your website.
• Both of them are community driven projects.
Now after having a look at their similarities, it's time to compare both these content management systems on the basis of the below-mentioned points.
Ease of Usage
A large number of website owners are not highly skilled or have a significant amount of coding knowledge. The only reason they are able to successfully build a website is due to the ease of usage that is presented by the CMS platforms.
Firstly, let's talk about the installation and usage of WordPress, then we will move on to Drupal.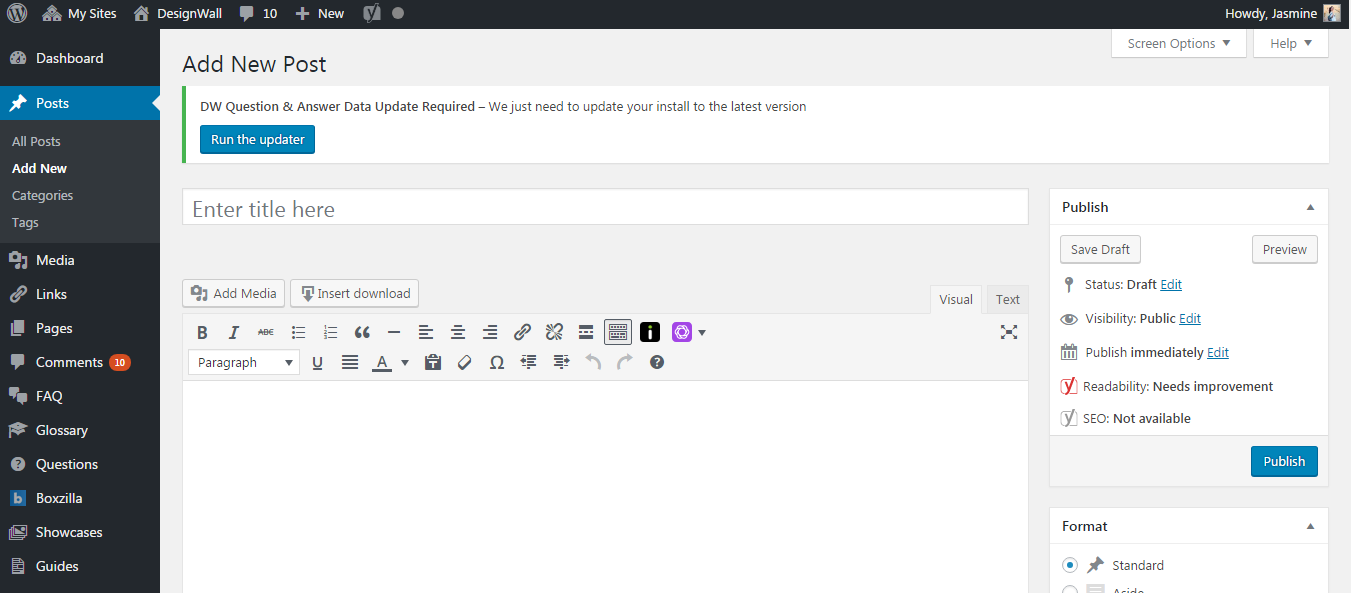 • The time taken for the manual installation is about 5 minutes.
• Most of the WordPress hosting providers will enable you to install WordPress just by a single click.
• A beginner can easily create WordPress blog in a few minutes.
• It has a simple and clean user interface. The menus will enable you to create pages, posts and customize the appearance of your website.
Now let's have a look at the usage experience that Drupal offers to its users.
• Drupal CMS is best suited for people who are technically advanced and possess the relevant skill set.
• The time taken by Drupal for its installation is not slow by any means, however, the process is not as quick as WordPress.
Winner: WordPress
Customizing Options (Themes & Plugins)
Themes and plugins provide an amazing opportunity to make the desired changes to your website. Both WordPress and Drupal come with a wide range of themes and plugins that will enable you to extend the features and enhance the appearance of your site.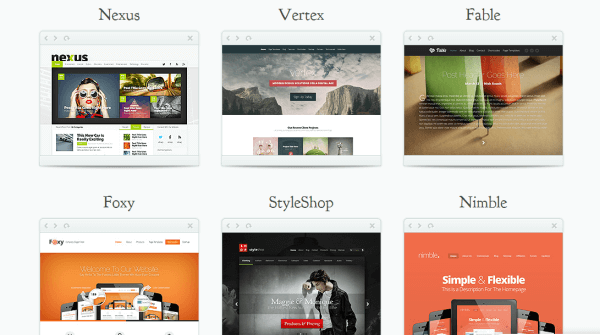 With WordPress, there are few themes that come pre-installed with it. Apart from these default themes, by clicking on the 'Add New' button on the 'Appearance' page, you will be able to install a bunch of free themes from the official theme directory. Along with these freebies, you can also find a number of premium themes that come with a price tag. These include upgraded features and support options. Just like themes, WordPress has more than 38k plugins that are available for free. These plugins will extend some features to your website that will enable it to stand apart from your competitors. Some paid plugins are also available that come with out-of-the-box features and support services.
However, when compared with WordPress, Drupal has a way less number of themes and plugins. This would make the whole process of finding a suitable theme and extended functionality options a tough task. With Drupal, you won't be able to search themes or plugins from the admin area. You will have to leave the website and search for the modules that you want to add. Then only you will be able to locate the zip file URL of your project. By entering the URL in the Themes or modules page, you will be able to install them.
Winner: WordPress
Security
Security is one aspect which cannot be neglected as each and every website on the internet faces the threat of getting attacked by hackers.
WordPress has a very large share in the CMS market. Due to this reason, it is constantly under the scanner of hackers. To get a control over these security threats, WordPress keeps itself updated by releasing security patches. WordPress itself is built by using a very secure code that enables it to keep all the malicious items at bay. There are many practices like two-factor authentication, automated backups etc. which can be implemented. All the WordPress themes and plugins are automatically updated to keep them secure from any vulnerabilities.
Drupal takes the security aspect of a website very seriously. It has an enterprise-level security and gives detailed security reports. All the security vulnerabilities are published on their website as and when they are received. One of the main reason for Drupal being very secure is due to the fact that it doesn't have a large user base like WordPress.
So, from the security point of view, it is very hard to find a winner.
Winner: It's a tie
Community Support
Just like any other software, it is necessary that you receive all the help and support services that you are facing with your CMS.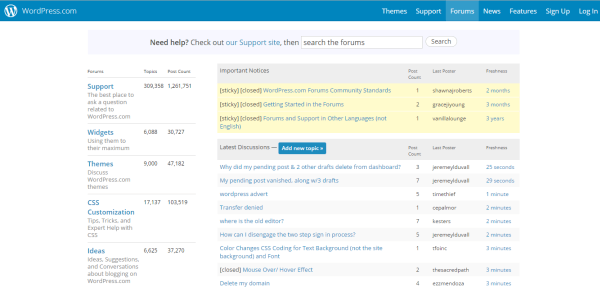 On the support aspect, there is nothing that beats the community support system that WordPress has garnered only in a few years. Seeing its huge user base that consists of million active users is evident that you are going to find a solution for your problem. There are many forums available on the internet that will offer you support for WordPress and its related modules. However, apart from these free support services you can also avail some of the paid services. There are many freelance professionals that will waste no time in solving any of the problems related to WordPress faced by you.
Drupal just like WordPress also has a very active community of users all over the World. It has an extensive list of support forums, user groups, mailing lists, documentations etc. that will offer you free help and support. However, when its overall support system is compared with WordPress, it somehow lags behind. The main reason behind this is the low user base possessed by Drupal. Having a less community base will definitely lead to problems especially for the beginners as there is a possibility that they might not be able to find a timely solution for all their problems.
Winner: WordPress
Cost
Both WordPress and Drupal are open source CMSs that are free to download. Which means that initially, you don't have to pay even a single penny for using them. As you develop your website further, you will feel the need to make it feature-rich and attach some extensions to it. In doing so, you will have to make use of the numerous themes and plugins that are provided by both the platforms. WordPress will turn out to be a better choice out here because of a large number of themes and extensions that are available for free. You might be able to save a lot of your money as the themes or plugins that are required by you may be free.
But in the case of Drupal, the themes and plugins developed for Drupal generally cost more than that of WordPress. You won't get the free options that WordPress gives you. Instead, you will have to purchase the themes or plugins according to the needs of your website.
Winner: WordPress
Conclusion
Above is detailed comparison between two of the most popular CMS that are currently in use. The parameters on the basis of which the comparison has been done, WordPress comes out as a clear winner. Apart from minor features here and there Drupal literally stands no chance in front of WordPress.
Do let me know your views about the article in the comments section below.