DW Brickstore: Revolution Sliders
DW Brickstore packages the popular Revolution Slider Created By ThemePunch. This plugins has several amazing features, options with fully responsive.
IMPORTANT NOTE 1: We can not cover all features, options of the Revolution Slider plugin. We just guide you how to setup and add sliders to a page.
IMPORTANT NOTE 2: Once purchased DW Brickstore, you will provide a copy of the Revolution Slider plugin. In case that you want to update automatically or support from ThemePunch, you must purchase a separate payment of the plugin.
1. Create a new Revolution Slider
Step 1 After installed and activated the Revolution Slider plugin, you will see an item titled "Revolution Slider" on the admin sidebar. Just click on Revolution Slider >> then hit the Create New Slider button.
Step 2 Type a slider name and alias. Please note that you don't leave the alias blank.
Step 3 Then select the Source Type as Posts, Specific Posts or Gallery.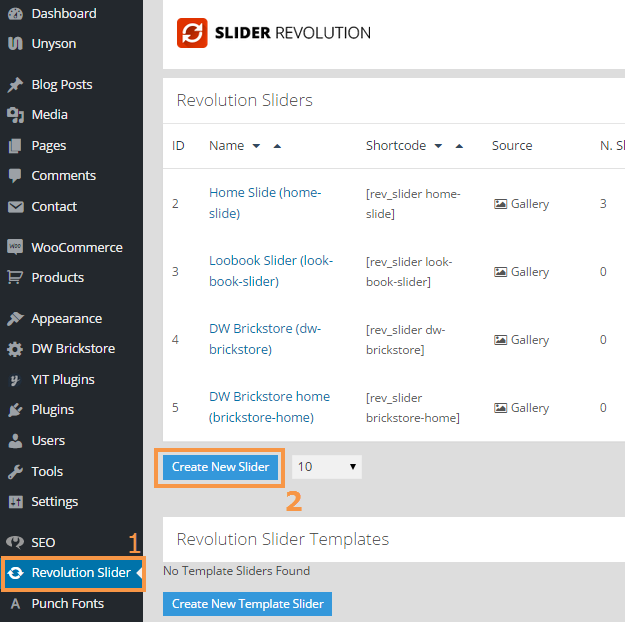 Step 4 Select Slide Layout as Full Screen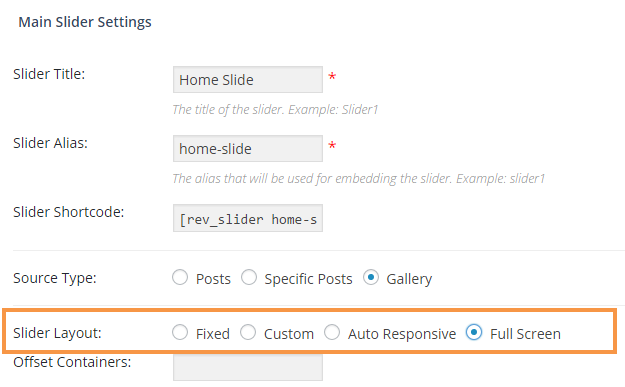 Step 5 Once you are done, click Create Slider.
2. Add slide images to your Revolution Slider
Step 1 Navigate to Dashboard >> Revolution Slider >> Your slider >> Edit Slides button.
Step 2 Click the New Slide or New Transparent Slide button.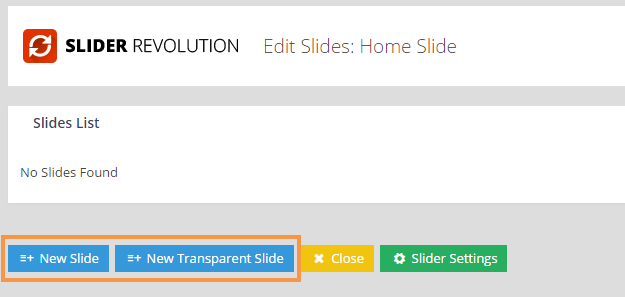 Step 3 When you added all your silde images, a new slide list box will be shown, click Edit Slide to open the slide editing section. There are many different options that let you to customize. Please take care of each section, we can not control them all.
Step 4 In Order to add an image or video, click the "Add Layer: Image" or "Add Layer: Video".
Step 5 When finished, click Update Slide to save it. Repeat process for more slides.