DW Magz: Setup Logo, Favicon and Layouts
This part can be update via WordPress Dashboard > DW Magz > Theme Options, find tab General.
Logo and Favicon
When you navigate to 'General' settings, you can customize these kinds of logo and icons:
Logo
Logo (Retina Version @2x) – double size of current logo
Favicon (should be an image) – 16x16px
Apple iPhone Icon – 57x57px
Apple iPhone Retina Icon (double size – 114x114px)
Apple iPad Icon – 72x72px
Apple iPad Retina Icon – 144x144px
Site Width
Default site width is 1100px. It applies to container and has a fixed number. You can yourself change it from 1024px to 1600px.
Sitebar Width
We provide two options for displaying sidebar: 1/3 width(default) or 1/4 width.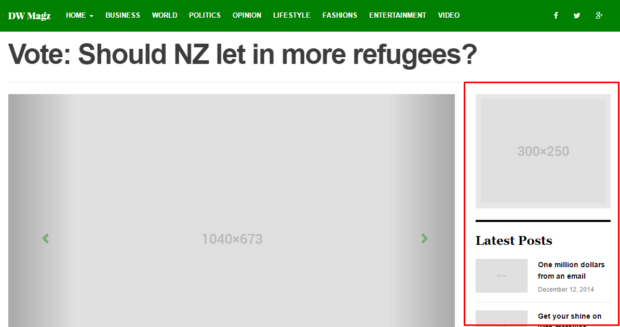 Number of Post Columns
Notice: This option will control number of post columns in archive page (Category, Search Result, Author's Posts and Date Archive).
You can select from two, three or four columns as well.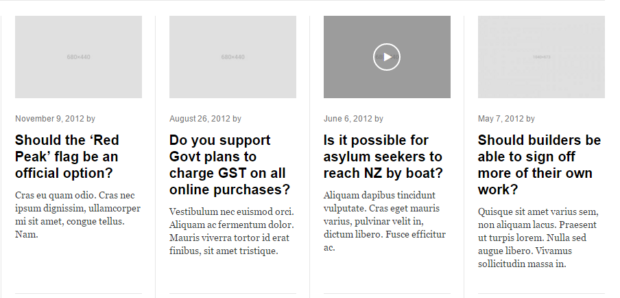 Post Content Type
This option controls how archive page show post list, with excerpt or not.
Excerpt: Display with title + a short description.
Content: Display title only
Navigation Type
There are 4 types of displaying navigation on bottom:
Default (Next / Previous)
Numbered (1 2 3 4 …)
Load More Button
Auto Infinite Scroll
Tracking Code
You can use to track your site's traffic. Paste your Google Analytics ID (Example: UA-12345678-1) in a form. This will be added with script into the header template of your theme.