This guide will instruct you step by step how to install and setup free WordPress blog theme DW Minion. DW Minion is a free responsive WordPress theme with clean and simple design. DW Minion is designed for a minimal and simple blog. Social sharing is focused and many post formats are supported.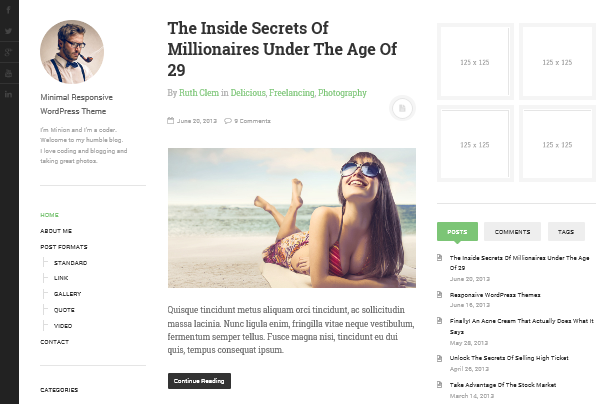 Note:
Compatible Browsers: Firefox, Chrome, IE 9+, Safari, Opera.
We don't support other 3rd party plugins
Installation
Responsive free theme DW Minion is compliant with the latest version of WordPress 3.9.1.
Theme Installation: If you want to build your websites from scratch with your own customization, you should follow Install Theme Manually guide.