DW Resume: Header Section
This part describe features which you can manage from WordPress Dashboard > Customizer > Section Header
Header Title
A default text is RADOSLAV STANKOV. DESIGNER & ART DIRECTOR, BASED IN MELBOURNE.. Change it to your name.
Social Links
Header's section also provide social links which you can change link to 'Facebook', 'Twitter', 'Google Plus' and 'Linkedin'.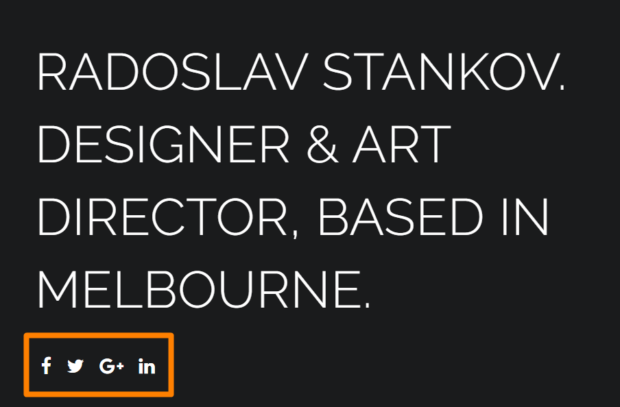 Manage a 'Read more' button
A default text is 'Not Enough? Read More!'. You can change it to anything you want.