DW Simplex: Client Section
Client Section allows you to add your clients quickly. This section will be displayed at the bottom of the screen. To archive it, please follow these steps:
Step 1 Go to Dashboard >> Clients >> Add New.
Enter client's title, URL and remember to set featured image as shown below: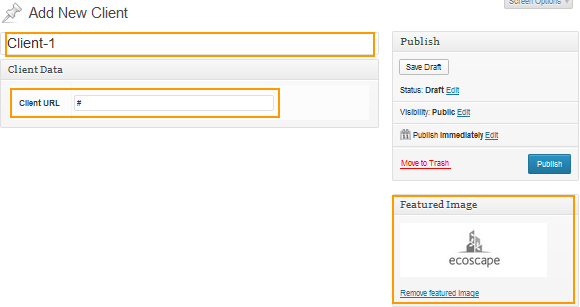 Step 2 We have developed a WordPress widget called "Client" Widget which allows you to display the clients which were created from Step 1. With the "Client" widget, you can select number of clients to show as well as number of clients per row to fit sidebar positions.
Go to Appearance >> Widgets, find Clients widget from list of the widgets on the left hand side, then drag and drop it to Sidebar 4 (Clients).
The widget settings details are illustrated in the following images: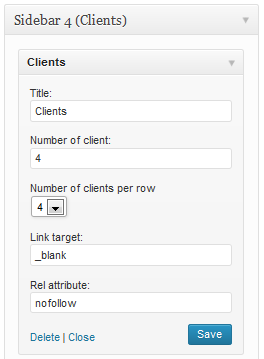 Here is a screenshot of this widget used on the theme.