Install a plugin from Codecanyon
Download from Codecanyon
Login to your account on Codecanyon. Choose 'Downloads' from a menu.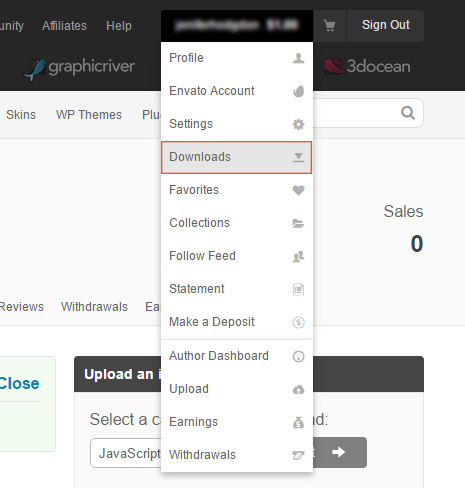 Now, click a 'Download' button in which item you want to download.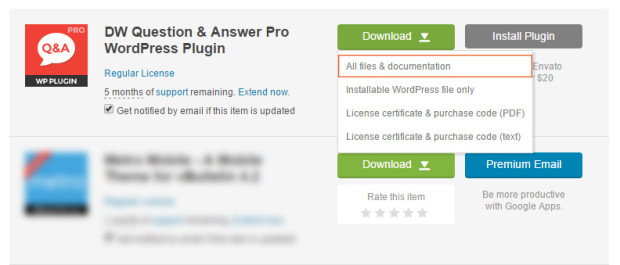 Let's extract a source to your local computer. You can see a folder /document/ and a single zip file.
Install a plugin
Upload a zip file via WordPress Dashboard > Plugins > Add New > Upload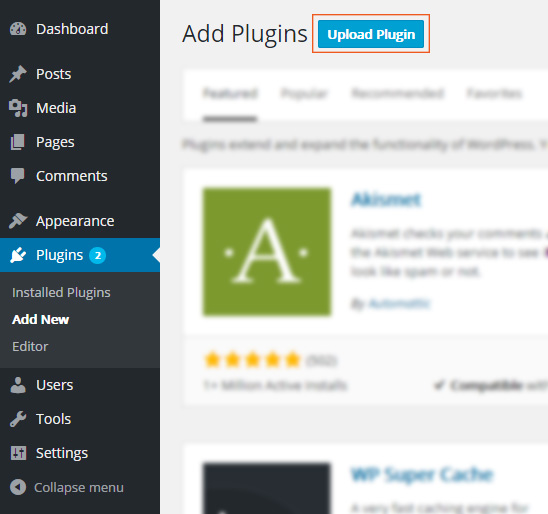 Then, let's active it.
Alternative Option
If you can not upload a plugin file via Dashboard, using alternative way to install a plugin:
Upload a zip file to folder /wp-content/plugins/, then extract it.
Active it.