Hey i was wondering how do i manage to to spacing under the asked questions? 
i have made spacing, where you ask the question but how do i di it for when they have asked the question?
right now it looks alot cheeky, and bugs me like ya alot..
How, where and what do i beat the shit out of so i can get the spacing there? 
I tell you it aint gonna help yelling, i tryed that! while asking it why? and it didnt come with an answer for me.. so can you help me with an Answer plz? 
Sincerly Leif the allmighty..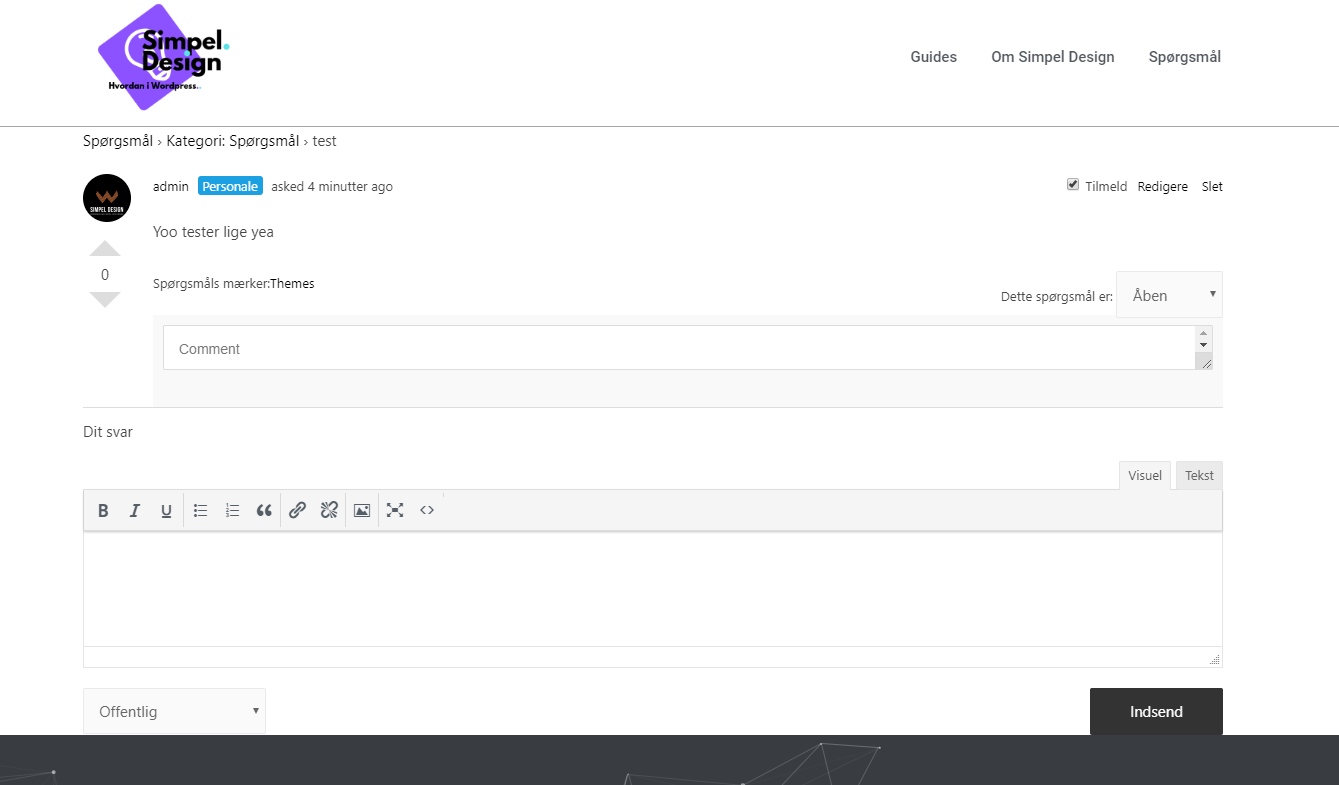 1 Answers
You can add the following code to the style.css file: 
.submit-dwqa-question .dwqa-container {
    padding: 100px 0;
    margin: 50px 0;
}
If you still face their issue, you can send me your site URL for further checking.

Please login or Register to submit your answer

Powered by