Lightweight & Extremely Powerful WordPress Discuss Plugin
Whether you're a WordPress expert or beginner, DW Q&A is an ideal tool not only for building a community-driven question-and-answer website but also for building a discussion forum, a knowledge base, or even a helpdesk portal for WordPress.
Version: 1.3.5
Latest Updated: 16 May 22
Why use DW Question & Answer?
Easy to Use
All the built in options work in perfect harmony. You'll find configuring on DW Q&A a breeze.
Faster than Others
Built using advanced JavaScript features, Optimized in the versions. Build your discussion fast
Extensive Docs & Support
We have a lot of tools ready to help you along the way: developer manual, end user docs creator and more.
Core functions you will love it
Fresh UI Design
The question and answer Wordpress plugin is designed to have outstanding look and feel on responsive layouts: Desktop, tablet, mobile. Also, DW Q&A uses flat and modern design.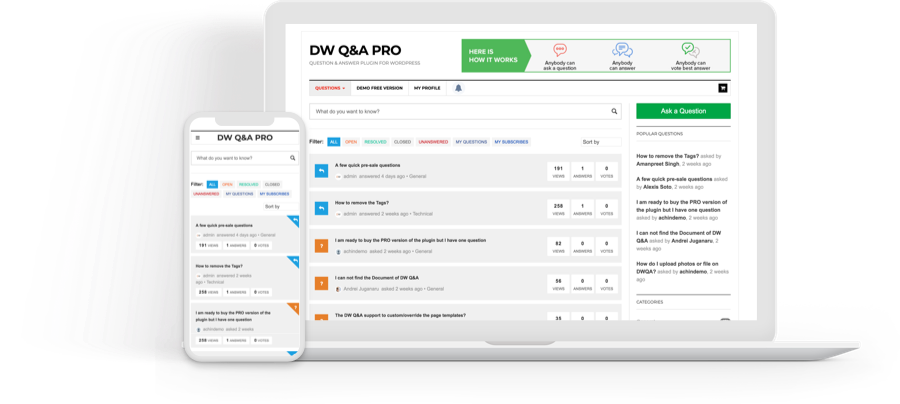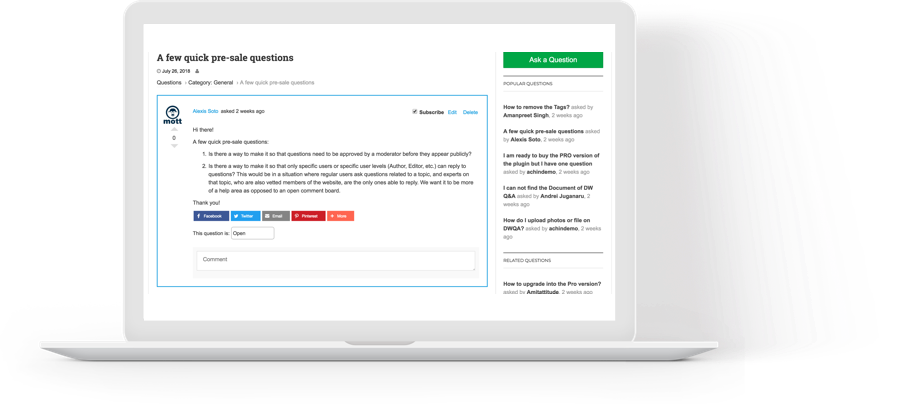 Manage questions / answer / comments with ease
Questions and answers from the frontend
Post comments to both questions and answers
Post and edit comments inline
Vote for questions/answers both up and down.
Theme and styles
Support 3 styles by default: Default, Flat and Helpdesk, each style will give user different color theme.
Work with any theme. Template files your theme can override to customize display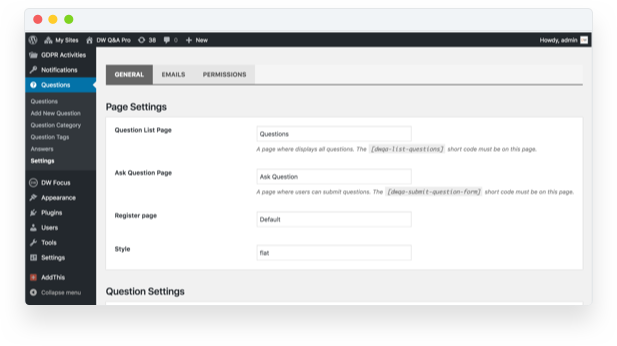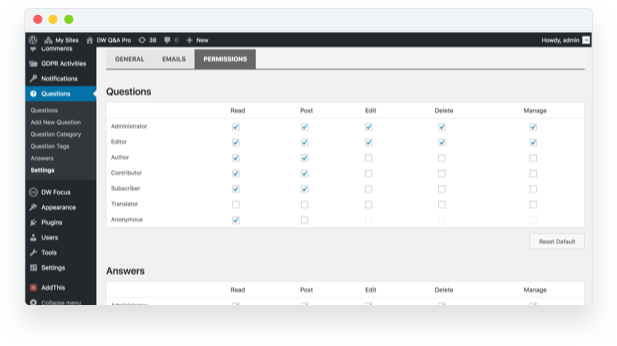 Advanced Permission settings (ACL)
DW Q&A comes with advanced built-in permission system. Admin can set certain permission to certain user roles to what they can do in the discussions: Question, Answer and Comment. Allow guest users to post questions/answers as well as accepting answers posted to their questions
Public / private question
Admin configure to allow user to post private question or not. For private question, only author and admin can view. This feature is built for support forum where user want to provide credential info.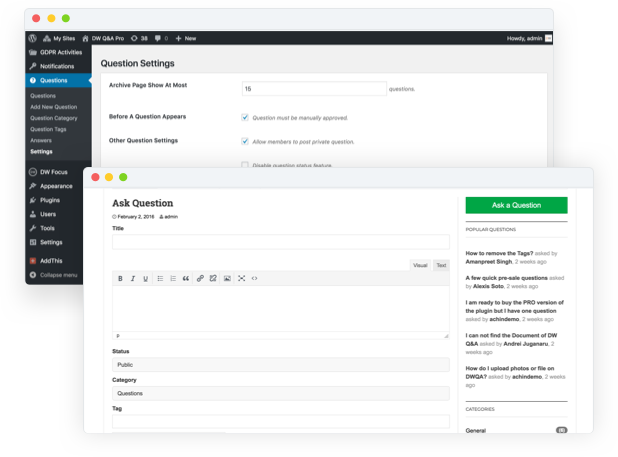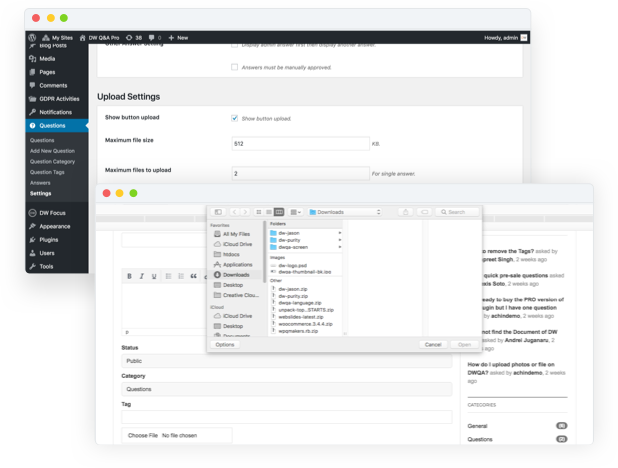 File Management
User can add attachment to both question and answer. Admin can configure to accept specific file types, maximum file size and maximum number of files to upload.
Spam control
Akismet anti-spam integration: The question and answer WordPress plugin integrates Akismet anti-spam to prevent spam.
Captcha: DW Q&A Wordpress plugin supports 2 captcha types: FunCaptcha and Google captcha. Admin can configure to show the captcha on question form, answer form, comment form or all.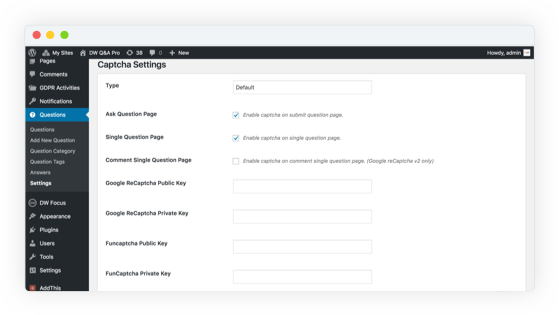 More features for you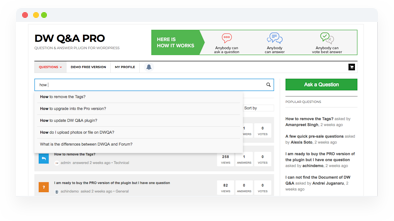 Search/Filter questions & answers
Search questions and answers by keywords and category with user friendly auto-suggestion features.
Tag filtering: like category, user can quickly find questions and answer from same tag.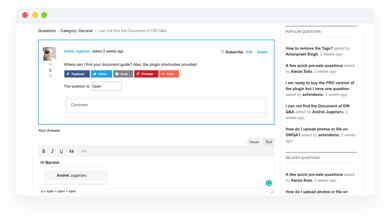 User mention
User when posting question, adding answer or comment can mention another user. The mentioned user will get notification on the notification bar.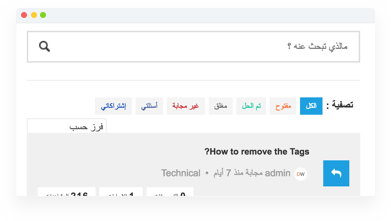 RTL language support
The WordPress plugin fully support right to left language layout (RTL) to build question & answer, forum, community website in special languages: Arab, Persian, etc.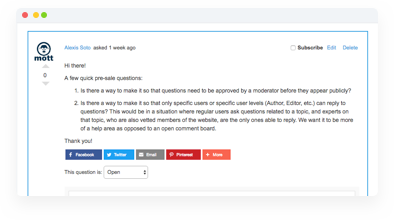 Social sharing
DW Q&A plugin can integrate multiple social sharing services: AddThis … It is easy to configure in the plugin setting panel.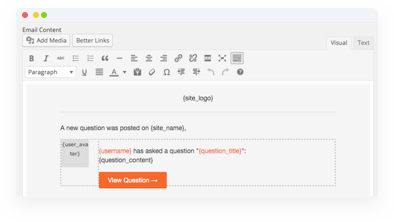 7 email notification templates
So next you want to configure settings for outgoing email notifications. These are the email notifications your users are going to receive in their inbox when someone responds to a question or places a comment.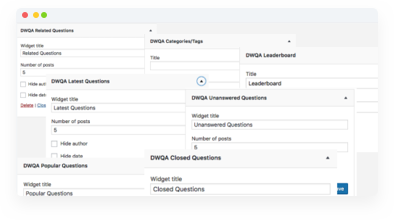 8 WordPress widgets
All the widget is verry easy to configure.
Best Value Add-ons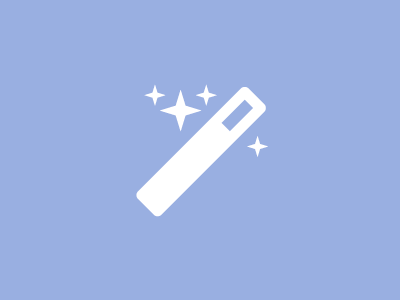 DWQ&A Markdown
It helps you to edit the plain text without using HTML formatting tags, now you can read and edit drafts with ease. It's reviewable before submitting. Also, it enables users to check spelling.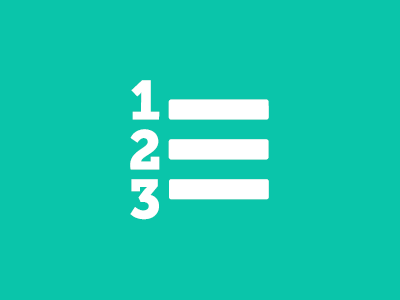 DWQ&A Leaderboard
It allows you to list who makes great contributions as well as provides friendly competitions to your community.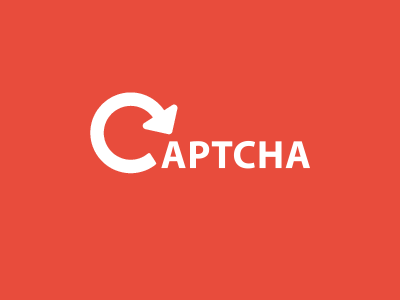 DWQ&A Captcha
It allows you to block Spam Questions and Comments with only one click. Besides, it's also integrated with new display, which are more beautiful and make it easier for users to use.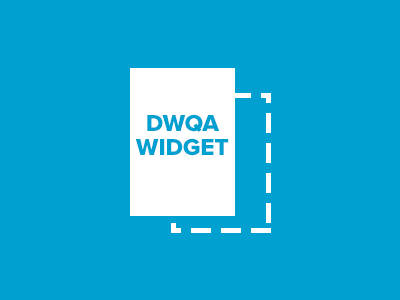 DWQ&A Widgets
The DW Q&A Widgets organizes the question's categories or tags on your WordPress site's sidebar. It can be handy for readers who want to find more of your posts about certain topics.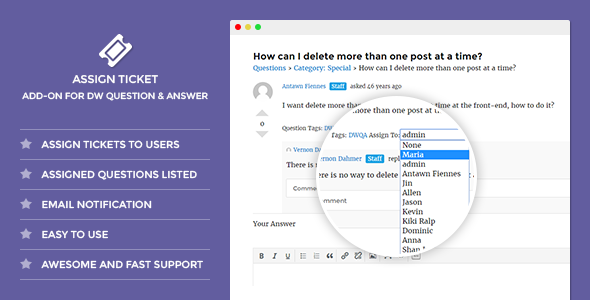 Assign Ticket
DW Q&A Assign Ticket is an add-on of DW Question & Answer Pro, which helps you admins to assign unresolved tickets to other admins or moderators.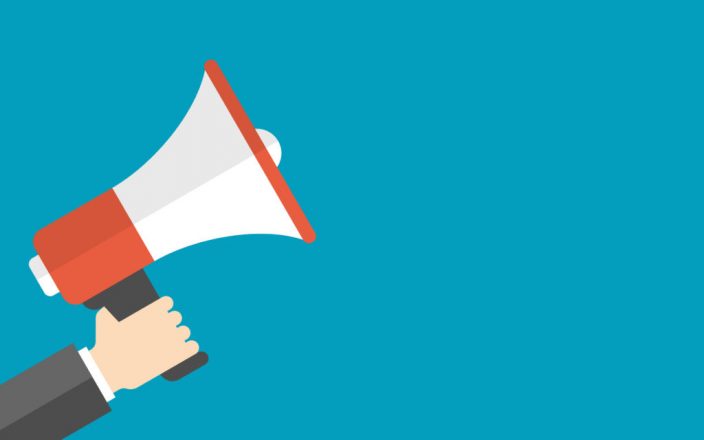 DW Notifications
Want to display a notification about a question, answer or comment? DW Notifications extension lets you do that easily. This extension will help the admin get all notify from DW Q&A plugin.




Enough? Start Building!
Now that you have read all the Tid-Bits, so start with a plan