Hello! We are DesignWall
We build WordPress Themes & Plugins.
Your WordPress project starts here. Start building your site with our themes & plugins.
Become a member and access to all free themes & plugins.
Free

Sign Up

Today
What we deliver
Love, live and do WordPress. We commit to high quality WP products.
See for yourself! Browse our latest themes & plugins.
Responsive WordPress Portfolio Theme
FREE WordPress Question and Answer Plugin
WordPress Embed Plugin for DW Question and Answer
What makes us different
Every pixel line of code have been carefully crafted to the point of perfection.
We love and do perfection.
Unique & Fresh Design
Save your site from boring and outdated designs. Each theme will bring you a unique, fresh and trending experience.
Useful features
We commit to produce and deliver professional WordPress themes and plugins with flexible and useful features.
Endless Customization
Easily customized themes: change colors, fonts, background and much more.
Third-party plugins can be easily added.
Quickstart Installation
Put your mind at ease when it comes to WordPress Installation. Instantly click to build your site with demo content like ours.
Frequent Updates
We keep our themes & plugins up-to-date with routine updates and bug fixes. Quickly apply improvements and new features.
Excellent Support
Get the best customer support via our channels: community-driven Q&A, detailed document and video guide.
VUUB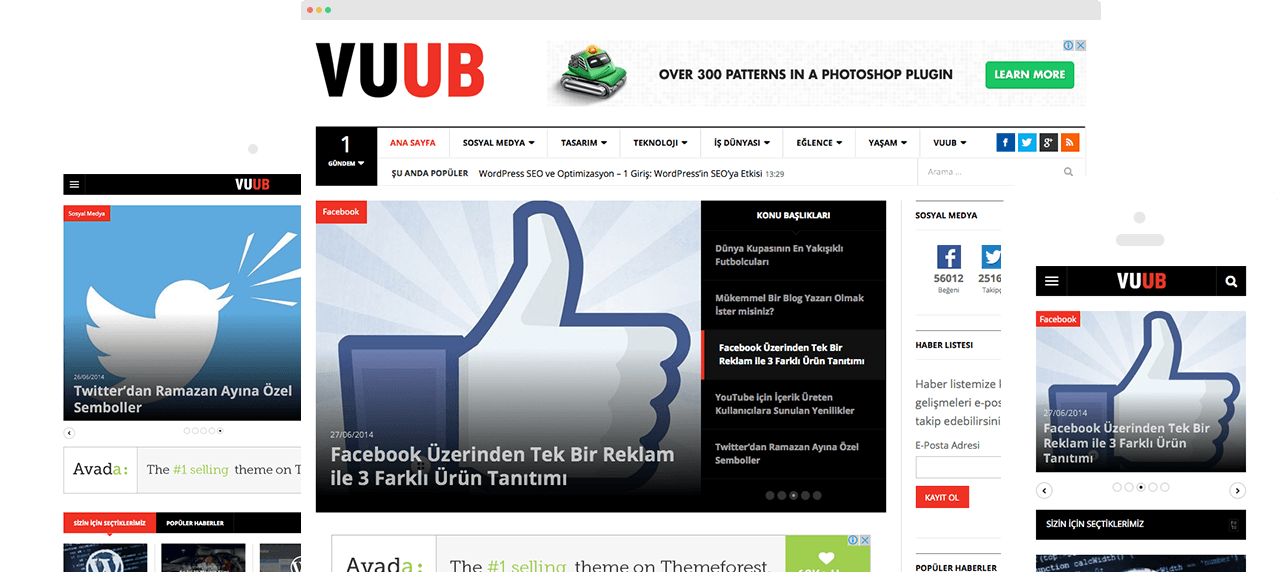 A website that would focus on delivering genuine "value" in social media. And now VUUB.net is one of the fastest growing social media site in Turkey.