Ever since the early release of
DW Question & Answer plugin
, we have received lots of requests for the Pay to submit question feature. It has always been a good debate and discussion whether or not should a user need to pay for post. Here we are! In an attempt to cater to our users' every feedback, Q&A production team has worked hard since then to make sure that wish comes true. And now, the most wanted Pay to submit question feature is finally supported in the latest version of
DW Question & Answer 1.2.1
Information & Requirements
The Question & Answer plugin work fine with the Woocomerce latest version and very simple to configure and use.
Look better than on the Theme has compatible with the Woocomerce (about the style and layout).
This feature are very popular options for content control on WordPress websites. Having a paywall solution of your WordPress website is also a wonderful way to increase your monetization, by making people pay to view or submit a question.
The main goal of a paywall solution is to make money, and we have integration with the Woocommerece to help you make money from your users. And now, you can take overview some point of this feature.
Simple to configure
You can create a product in the Woocommerce and setting to limit the time for the users can submit a question.

Look good on Font-end
With some easy step, you will get unexpected results.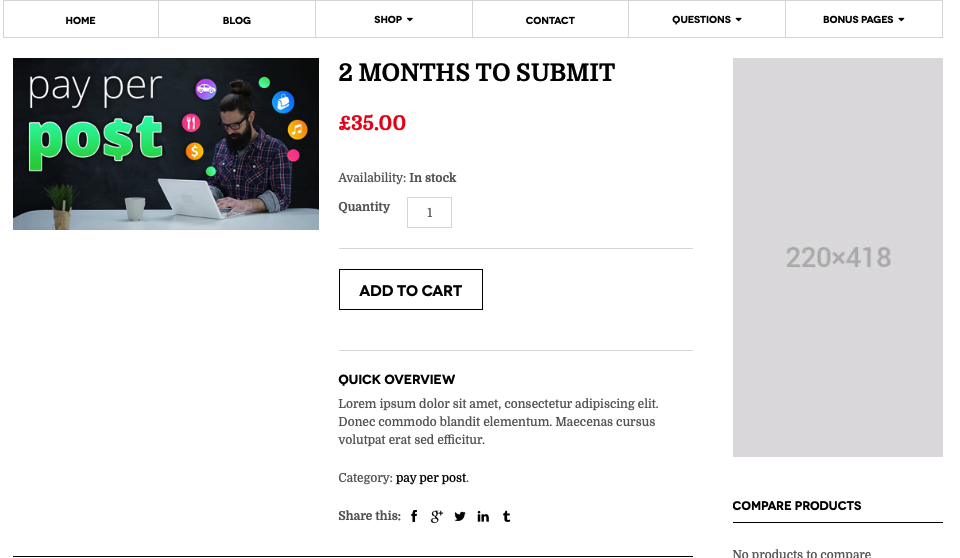 Time expiration
The admin and user can check and edit this Time from the user profile.