This is a part of our WordPress Customer Spotlight section, where DesignWall users come and share their beautiful projects as well as their valuable development experience. If you have an interesting story to tell and would like to share your experience with DesignWall WordPress Themes on our blog, please share with us!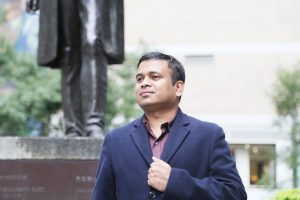 This week I had the chance to interview Nilantha Ilangamuwa – the journalist, author and founding editor of Sri Lanka Guardian. The Sri Lanka Guardian is a non-profit web portal founded in August 2007 by a group of concerned Sri Lankan citizens including journalists, activists, academics and retired civil servants. This portal is currently a platform for over hundred regular writers from around the world. This real world example tells us how he used DW Focus theme along with a handful of plugins to set up an awesome magazine website in no time.
Thanks Nilantha for taking out the time and making this worthwhile for our friends here at DesignWall and anyone who has passion in WordPress.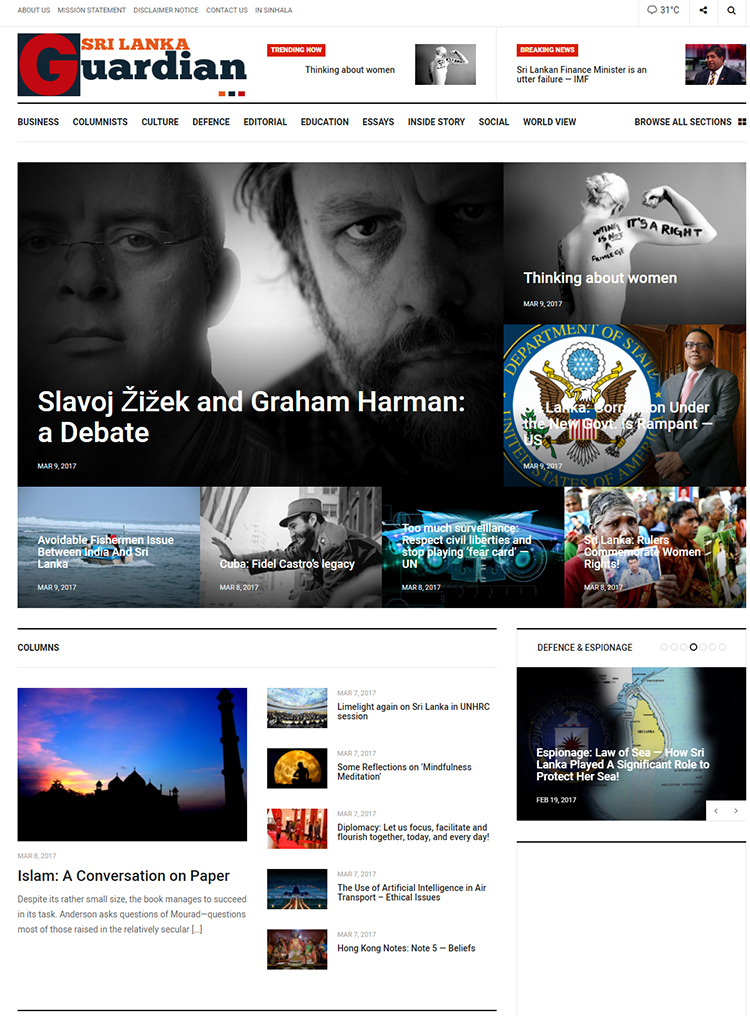 DW: Tell us a bit about your WordPress beginnings. How did you start out with the website (the initial concept/idea)?
Nilantha: The printed newspaper I work for was banned by then the ruling party. And then I took the decision in my new business career to solely focus on WordPress websites. Actually, I started a blog on Blogspot but It wasn't as I expected. Because if your blog articles or images violate the rules then they can delete your blog without notice. This is the most disadvantage of using Blogspot. I couldn't comply with all of Google's regulations, then I gave up this platform. I considered many other platforms and I took the decision in our business career to solely focus on WordPress websites. For me, it marries the best of both worlds – a technically sound structure on which to build, coupled with the ease of use from the client side. That was the reason why I moved to WordPress. And all that I've customized is the result of self-learning.
DW: How did you come to know our theme? Why did you choose DW Focus?
Nilantha: Quite by chance, I watched a tech lecture on Youtube and then DW tutorials came to me. It was so attractive and interesting. So then I started browsing your website. Looking around for themes and framework to use for client builds required a fair bit of research and I tried a good few in the process. When I tried your themes, I saw the DW Focus Demo and I fell in love with this theme at the first sight. I found that the DW Focus is an exact theme which I want.
DW: How was the production? Did it take long? Was it difficult to customize or tweak the theme to your personal preference?
Nilantha: DW is an awesome initiative. With DW Focus, I was able to built everything I had in my mind and more than that.  I believe it is placing much beyond an originally design company/team!  It does not take us a long time as I ( we) already had a sort of initial background on how to work on WordPress. Since then I have built some sites with DW Focus, my local lingua site, and another site developed for a Human Rights group Asian Legal Resource Centre. I have always been impressed with the results it brings to us. I always recommend "DW Themes" to others – not only because the themes look great, but also because the support staffs are fantastic and there is a huge community of fans such as the DW Support Forum who are all too willing to share their help and advice.
DW: Your suggestions on how to choose a WordPress theme or how to process a successful site development plan?
Nilantha: For me, there are the main points to choose the right theme:
A user-friendly WordPress theme could effectively showcase the relevant content to your audience and give you an opportunity to personalize your website to efficiently represent your brand, company or organization.
Keeping your website neat, functional and straightforward allows your visitors to concentrate on the content you are offering and the value they can get from it. Another reason why is that simple designs usually loads faster and provide better user experience. Themes with simple layout designs and modest features give your website flexibility and functionality.
Fewer scripts ( no hidden scripts)
This thing will make everything become more simple and easier to use.
Internet speed is very important, especially in today's technological world. The speed of your Internet should not limit your ability to multitask. So that technical teams rigorously refactored to ensure the fastest possible load times.
What I mean are continuing communications with customers even after the project and letting customers know that we care about them ( true caring). And I satisfy with the support team of DesignWall. They helped me very much!
DW: Do you have any other feedbacks, suggestions? Things to share with other members? Or just about anything you want to say apart from the above!
Nilantha: DesignWall is the best ever I personally come across.  I would say that we would like to have you all the way up as long as our newspaper goes as a thank you. We are going to complete 10 anniversary by next August! It's also 10 years we have worked with WordPress and DW Themes!
If you have a beautiful project and want to share your story with us, simply submit your WordPress site and we will get back to you for more discussion on delivering an interesting showcase like this. Feel free to submit multiple times should you have more than one website.