During the whole time, we do our utmost to learn and constantly update our products to keep pace with the innovation of theme's interface. It's been over 3 years from the first release of DW Focus, we never stop trying to add more features and improve our theme but there's still have a little change of the interface. Well ! Everything must move with the time, right?
So several months ago our DesignWall team has decided to go all in on a single idea which is making something bigger and better than we had ever built before. We committed to building DW Focus 2. DW Focus 2 was the biggest change of the interface for The Net's most wanted Responsive News & Magazine WordPress theme of all time, and following the release we focused 100% of our support and development resources to making sure that the theme was working great for everyone. Let's have a breakdown of the changes in this new version – DW Focus 2!
The Story Behind DW Focus 2
First, let's take "USA Today Magazine" as an example, we'll make a little comparison of this magazine's interface between today versus 2 years ago in order to show you all the new point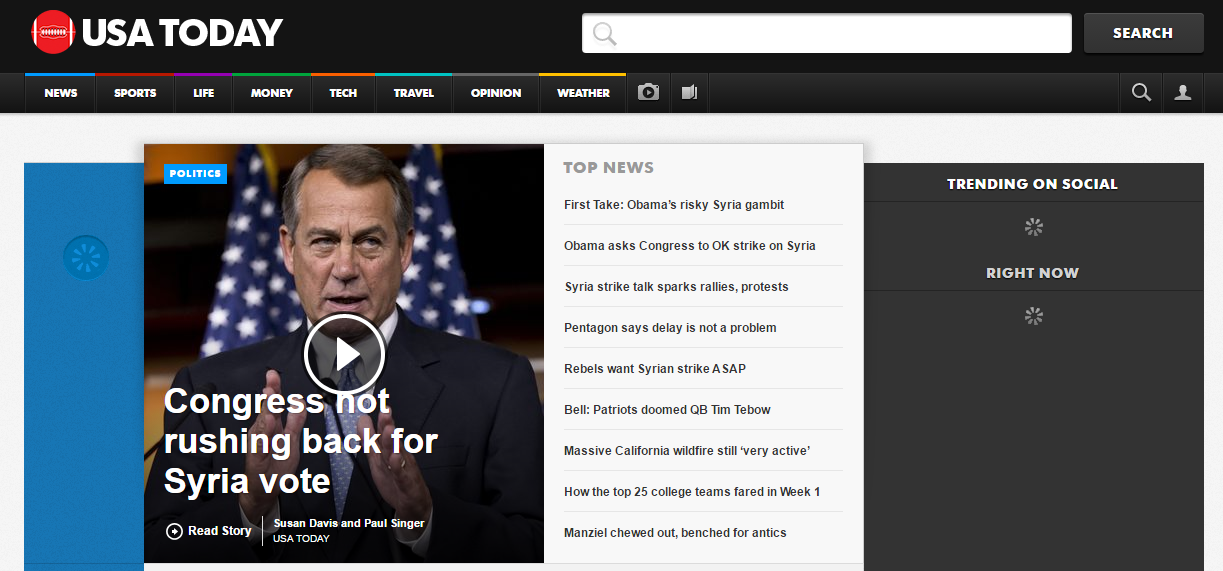 Two years ago, they often put a sidebar on the right of the news page. But the new trend is that they remove the sidebar section to have more space in order to display more piece of news. We've followed this trend and apply it into DW Focus 2. So in a part of this new version, it is designed to focus on the layout with a single column or users could customize the way they want.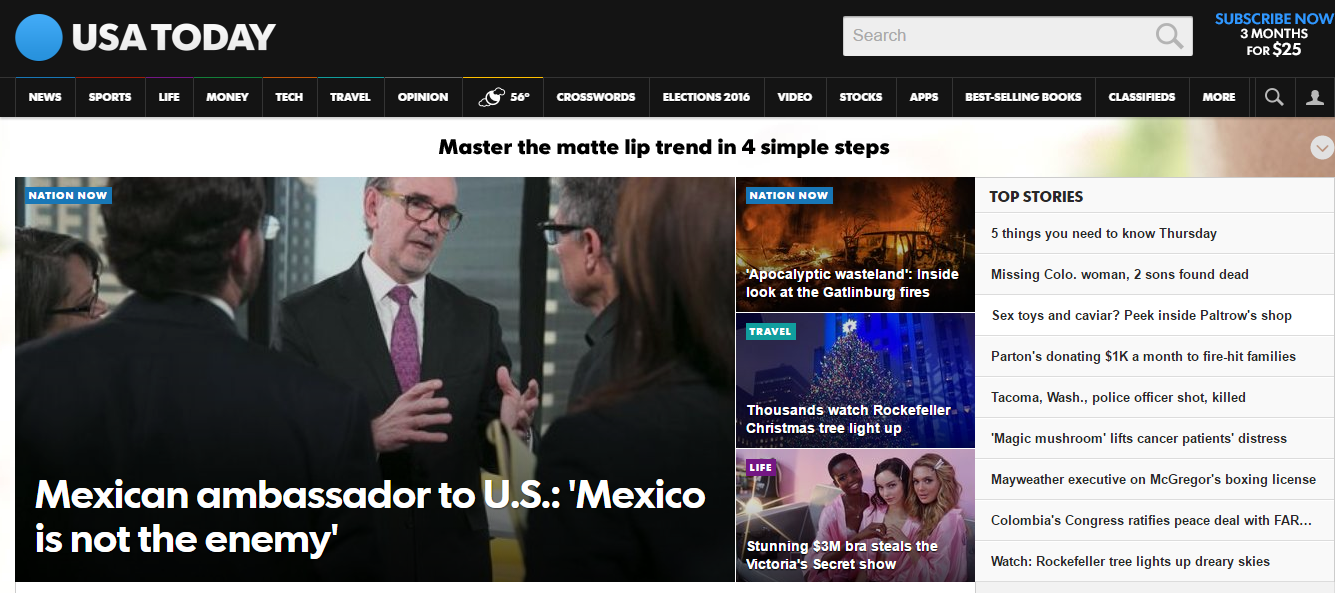 What's New in DW Focus 2 ?
Clean & Clear Design
The new DW Focus 2 gives you all of the power with none of the clutter. We wanted to build a modern design experience which loads faster and provide a better experience for the users.

Logo customization
Can optionally specify the logo for home and for each category.
Category customization
This new version has categories can be completely customized to obtain your desired result. Simply add, mix and match content and watch your new page come to life. No coding; no plethora of disjointed plugins; just click and build.
Optional Responsive Layout
All the news at the home page has many display options: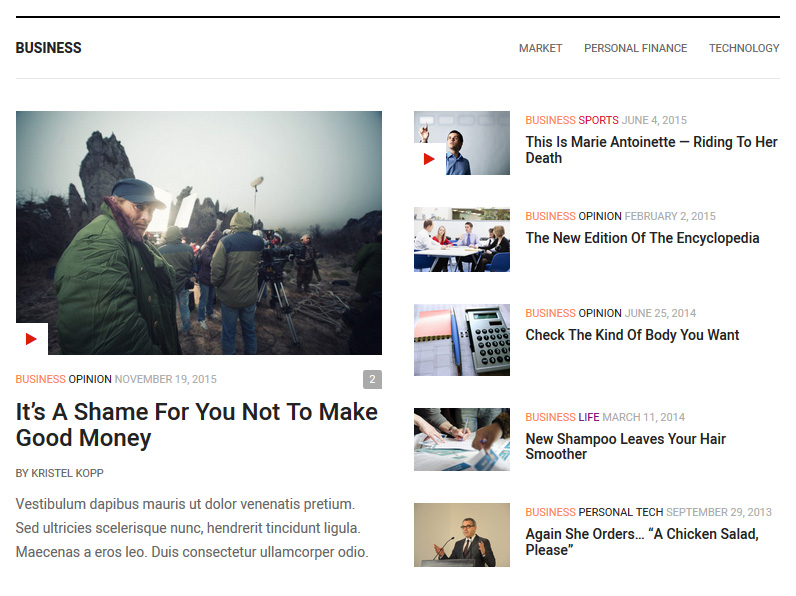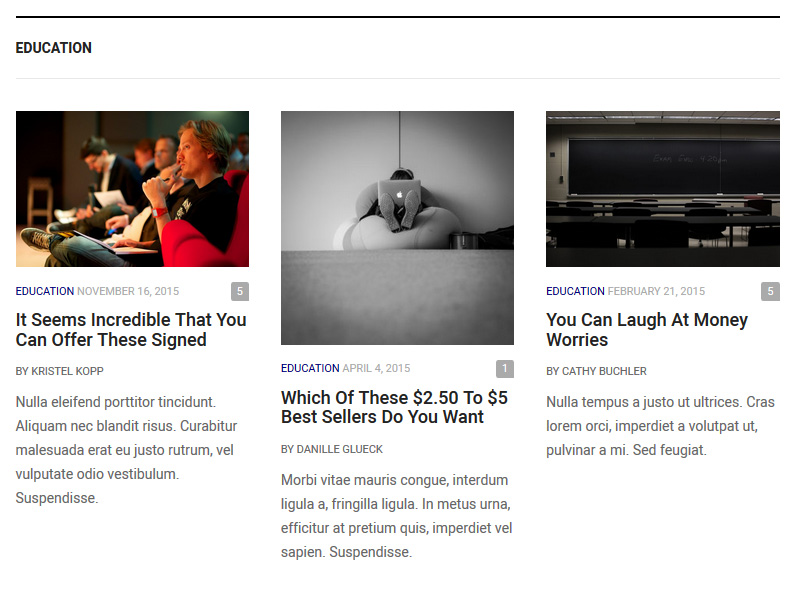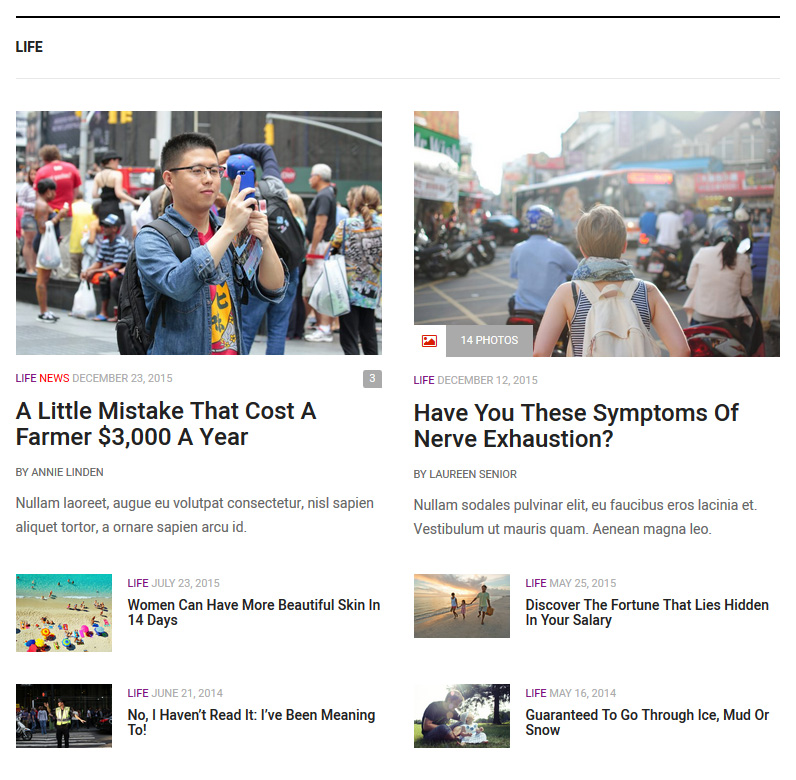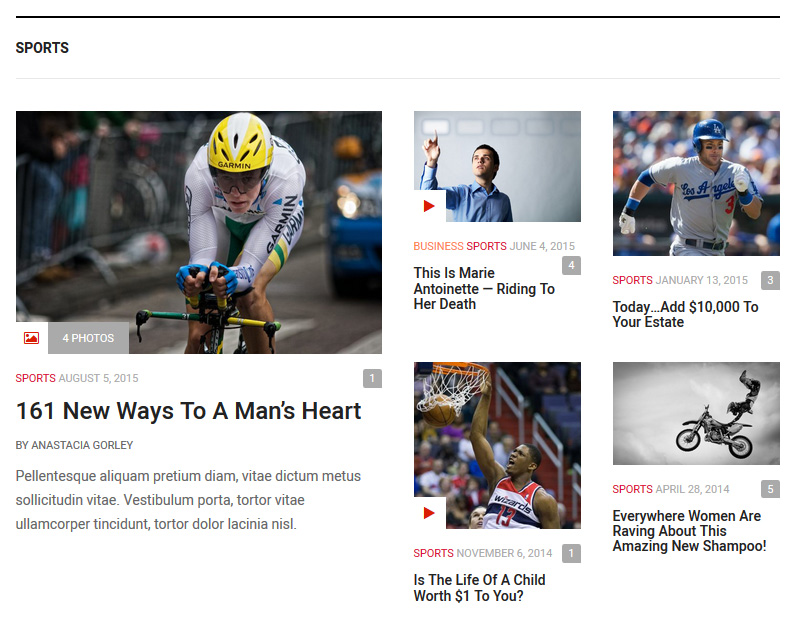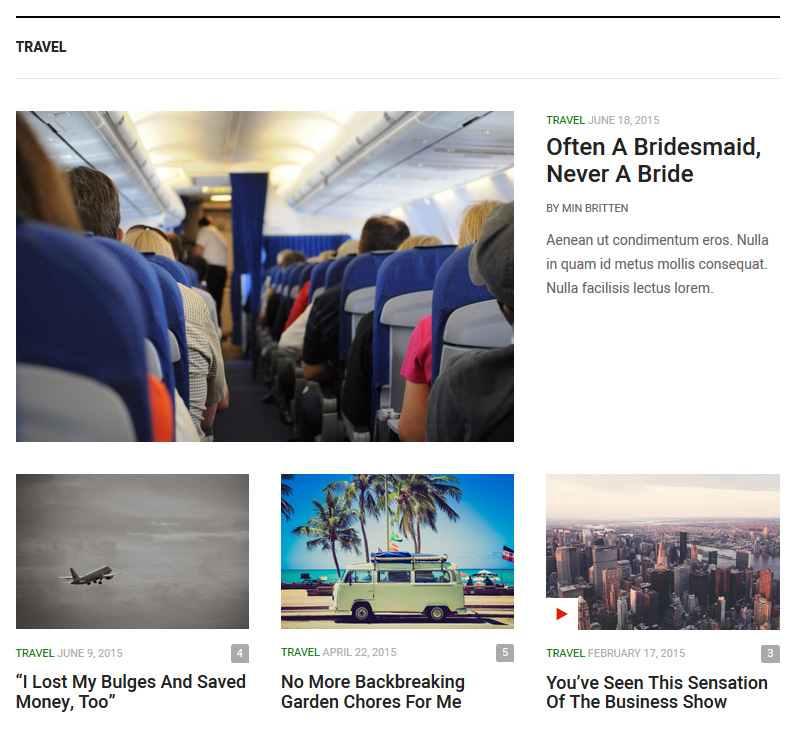 Added Weather toolbox in Header
Show weather, current temperature and time of the next 48 hours.
Added Social Sharing Toolbox in Header
With Share Toolbox in the header, it's more convenient for users to share their wanted articles to the social network.
Full-width Home Layout
More space for more news.
Most Read Widget in Tabs
You can list the "Most Read" articles in "Week", "Month", "All"
Email Subscription
Support MailChimp and FeedBurner's subscription form.
Reading Mode
Supports reading mode on the iPhone / iPad.
Post Format
Support many kinds of post format.
Video Player
Video players offer you flexibility and creativity in building your own Tv on your Web spaces the way you want. Everything from a simple video can be totally placed on your Website or Blog with DW Focus 2.
Take The DW Focus Survey And Help Us Make DW Focus 2 Even Better
DW Focus, which is The net's most wanted Responsive News & Magazine WordPress theme, was released 4 years ago by DesignWall. It has many good reviews from our users and was ranked 10th on 20 Stunning Responsive WordPress Themes at Mashable
Today we invite you to partake in the DW Focus Survey. This survey is important to us because it will help our team learn more about how you use DW Focus and how we can make it better in DW Focus 2.
Fill out DW Focus Survey (Within 2 minutes or less)
After synthesis the results, we will select the most fortunate customer and dedicate a Personal Membership of DesignWall. In addition, all those who submit our survey will be sent a notification as soon as the first version was launched DW Focus 2.