Are you a photographer or just a web owner? And you're looking for the best WordPress photo gallery plugins to help you display your images for maximum effect on your blog or website. In this article, I will show you the top wonderful gallery plugins to help you find out the most suitable plugin for your needs.
WP Canvas – Gallery For many, the WP Canvas Plugin for WordPress will provide just what they need to create and display a beautiful image gallery in WordPress. This plugin allows you to use many different styles, add a slider and display thumbnails. This specific plugin is all about elegance. The way your pictures will be displayed is very elegant and it's a free plugin.
Those looking for a plugin with an elegant carousel will like the WP Canvas plugin. You will gain one of the best-looking sliders out there and plenty of other gallery features with this free plugin.
Download
Gmedia Gallery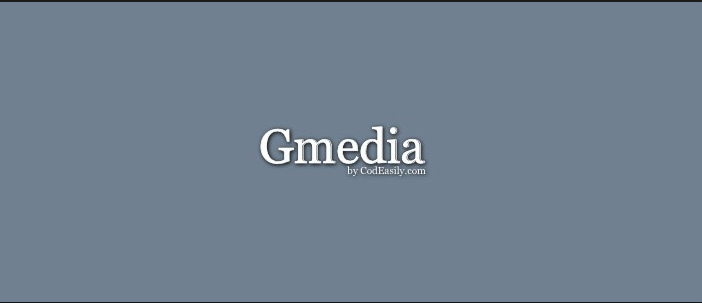 The Gmedia Gallery plugin is a great plugin for quickly sharing photos. When clicking on an image in a gallery, it shows the full-size image in a lightbox. You can also easily share an image on a variety of social media networks from the lightbox.
Download
Envira Gallery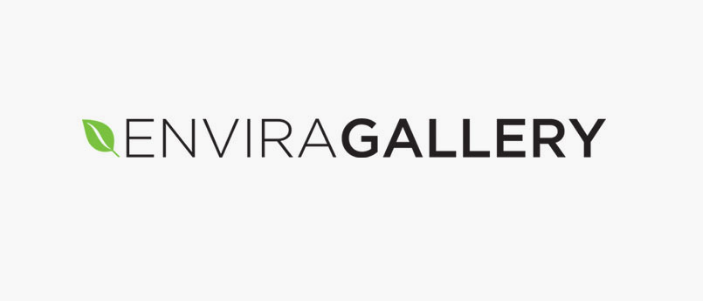 This plugin adds an 'Envira Gallery' option to the WordPress dashboard. Adding a gallery is a piece of cake – just give it a name and select and/or upload the images you want to include.
Customization settings abound, including columns, thumbnail sizes, animations, layouts, and gutter and margin sizing. The free version comes with just one gallery theme for you to play with.
Download
Simplest Gallery Plugin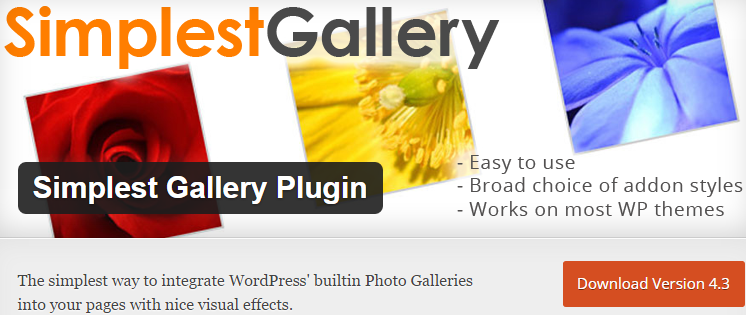 "Simplest Gallery Plugin" is the simplest way to integrate WordPress' built-in Photo Galleries into your pages with nice visual effects. WordPress has got a built-in Gallery functionality which is great and lets you create, organize and place images galleries in your pages and posts with great ease.
Download
Gallery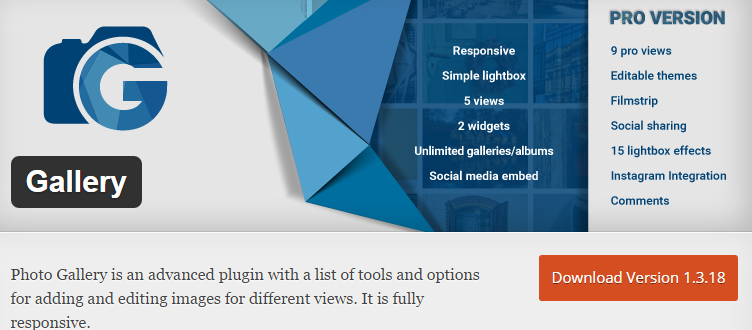 Gallery Plugin enables you to create several media such as image gallery, photo albums, portfolio and also the simple picture to an image slider or image lightbox, image carousel, youtube video, Vimeo video and audio playlist. This gallery plugin represents a perfect solution for your website gallery.
Download
Gallery Bank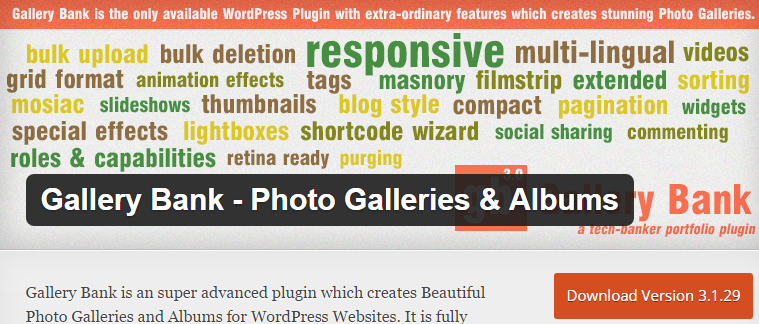 Gallery Bank is designed to assist WordPress users in creating visually striking grid albums, list albums, masonry layouts, thumbnail layouts and more. Available in 36 languages and designed to be responsive, it offers unlimited images in each album, bulk photo uploading, special effects and animations, social sharing and much more.
Download
Photospace Gallery

This plugin takes full advantage of the built-in features of WordPress by automatically applying the plugin to the default gallery shortcode, allowing users to upload multiple images at once, easily order images via drag and drop, add titles, captions, and descriptions, and modify thumbnails, the width of gallery columns and more.
Download
WP Photo Album Plus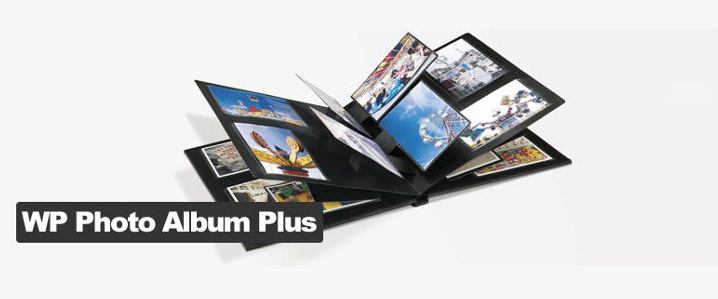 Designed to easily manage and display your photo albums and slideshows, WP Photo Album Plus offers a wide array of features, including unlimited photos and albums, sub-albums, order specification and display customization, and much more.
Download
Foo Gallery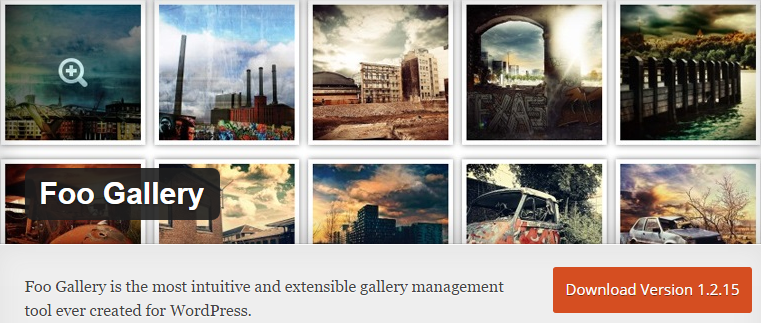 The Foo Gallery plugin comes with several gallery templates, including a masonry layout and the standard thumbnail display. If you want your gallery to be responsive, there is a Responsive Gallery template.
Download
Portfolio Gallery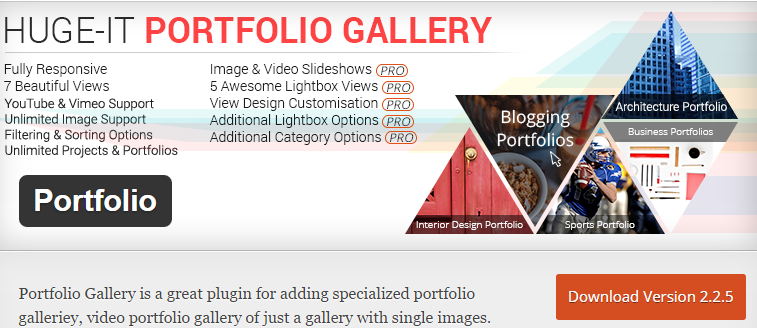 Huge-IT Portfolio helps you demonstrate all that you can do through beautiful, cleanly-organized portfolio project and subject galleries. In images, YouTube or Vimeo videos, and formatted text, you present examples of your best portfolio in neatly categorized, sortable sets.
NetGEN Gallary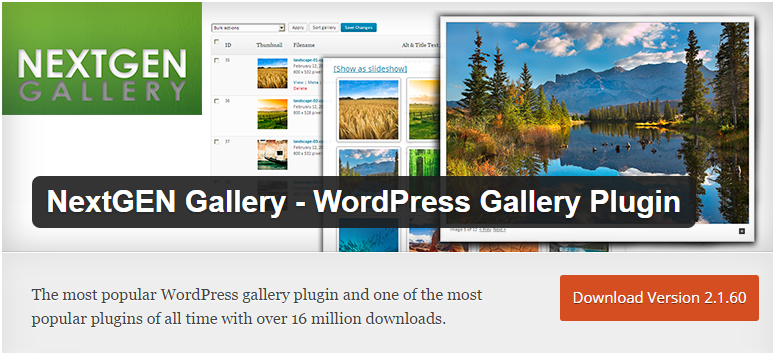 Maybe the most popular plugin for your gallery, the NextGEN Gallery Plugin is another great choice with a free license. You can create a beautiful gallery with animations, features, effects and so much more. The reasons many WordPress users love this plugin is the lightweight code that won't slow down your site.
Easy Media Gallery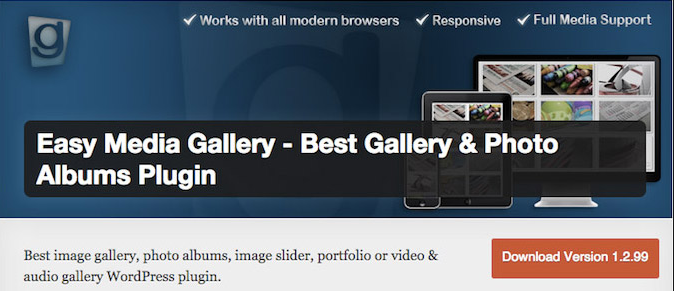 WP Easy Gallery is easy to use gallery plugin, allowing users to create and manage multiple image galleries through a simple admin interface. Features include enhanced social sharing capabilities for images, WordPress ShortCodes for easy content integration and more.
Download
Responsive Photo Gallery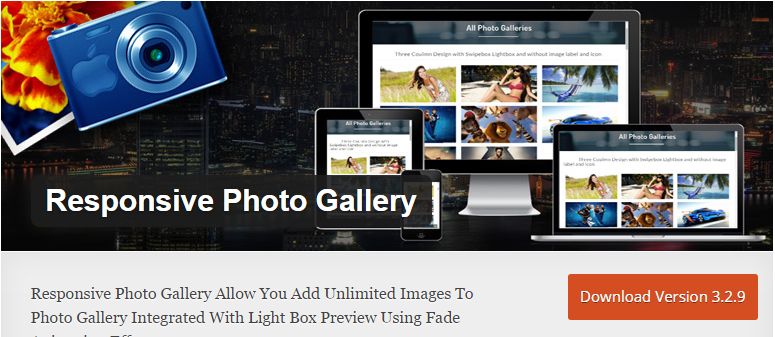 Responsive Photo Gallery is based on the bootstrap framework. You can Add unlimited images on your blog site. Responsive Photo Gallery provides fade animation, lightbox image preview and two gallery layout with various fonts. It also provides isotope effect to adjust your image size according to screen resolution.
Awesome Flickr Gallery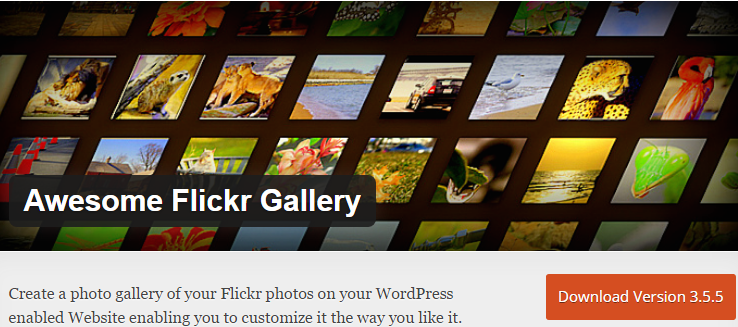 Awesome Flickr Gallery is a simple, fast and light plugin to create a gallery of your Flickr photos on your WordPress enabled website. This plugin aims at providing a simple yet customizable way to create clean and professional looking Flickr galleries.
Final Thought
Choosing the right plugin for your image gallery isn't exactly easy. There are so many great choices and gallery plugins have come a long way. It's best to look at a few different choices and find one that will suit the specific needs of your website. There are many wonderful WordPress photo gallery plugins out there to help create a beautiful website. I hope that now  you can know which your favorite WordPress gallery plugin is.