You may not think your site has anything worth being hacked for, but websites are compromised all the time. The majority of website security breaches are not to steal your data or deface your website but instead attempts to use your server as an email relay for spam, or to setup, a temporary web server, normally to serve files of an illegal nature.  Your website security is very important and you must keep your WordPress installation secured as much as possible. Just imagine what will happen if your website gets hacked; private info of you and your website users/customers will be stolen, and many hours of your work will be missed up with. So you must take care of your WordPress installation security.
In order to make WordPress secure, you need to take care of many things. To help you with that we've done our research and gathered a list of most used WordPress Security Plugins.
All in One WordPress Security and Firewall (Free)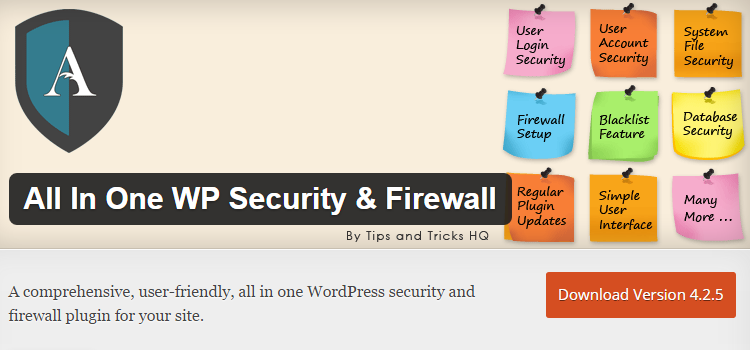 All In One WordPress Security & Firewall plugin is one of the most preferred WordPress Security plugins for beginners. Thanks to its user-friendly interface that makes configuring its security options easy. This free security plugin for WordPress will improve your site security a lot by adding a powerful firewall that prevents malicious scripts from changing your WordPress code. The firewall will also block fake Google bots from crawling your website and can prevent hot-linking of your website images.
In addition to the firewall, the plugin has powerful security features like login lockdown to prevent an IP address from guessing your password by continuously making failed login attempts "Brute Force Attack". It also has a very useful tool that helps you create a strong password for your account.
iThemes Security (from $80)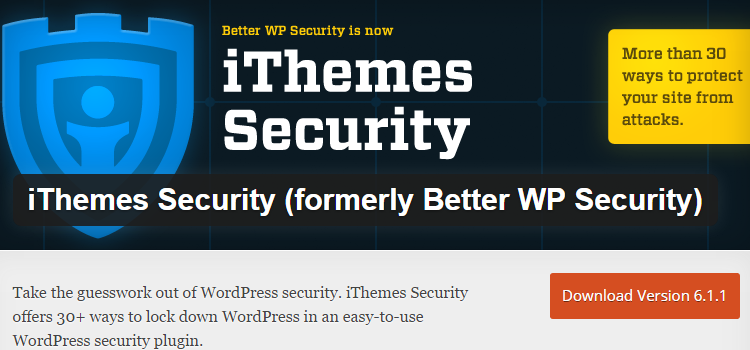 iThemes Security (formerly Better WP Security) gives you over 30+ ways to secure and protect your WordPress site. On average, 30,000 new websites are hacked each day. WordPress sites can be an easy target for attacks because of plugin vulnerabilities, weak passwords, and obsolete software.
Most WordPress admins don't know they're vulnerable, but iThemes Security works to lock down WordPress, fix common holes, stop automated attacks and strengthen user credentials. With advanced features for experienced users, our WordPress security plugin can help harden WordPress.
Sucuri Security (Free)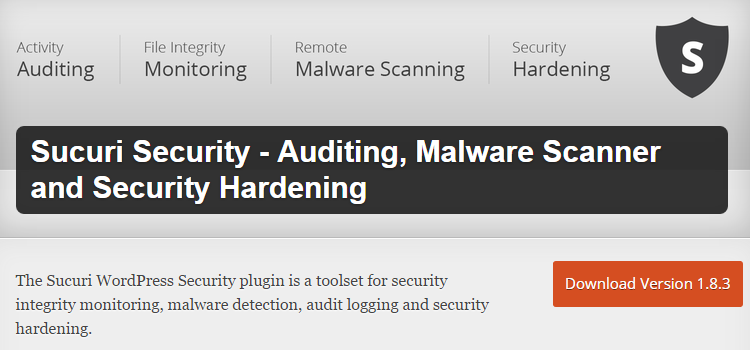 Sucuri offers a free plugin that is available in the WordPress repository. This plugin offers various security features like malware scanning, security activity auditing, blacklist monitoring, effective security hardening, file integrity monitoring, and a website firewall. It is a security suite meant to complement your existing security posture.
The Sucuri plugin tracks all activity on your site. This includes when users log in or when changes are made to your site. This way, if there is a breach in security, you'll be able to review the activity logs and find out what happened.
Wordfence Security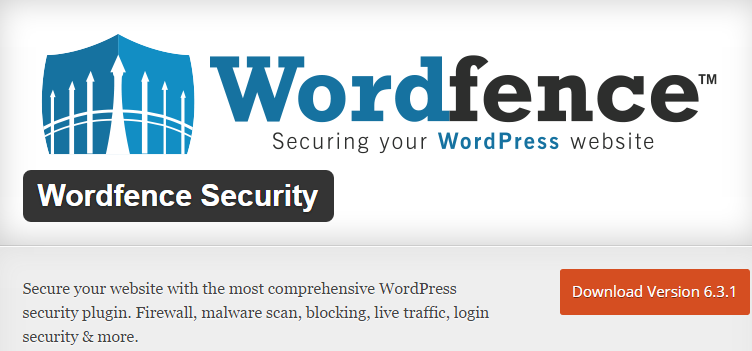 With more than 18 million downloads and a stellar 4.85 out of 5 rating, Wordfence is king of the free WordPress security plugins.
As with many all-in-one security plugins, Wordfence is big on brute force prevention. It enforces strong passwords — including the option for two-factor authentication — and blocks excessive login attempts. Wordfence also utilizes its expansive network to take note of known attackers, who are then blocked from accessing all Wordfence websites.
Other useful security features include a WordPress optimized firewall, real-time user monitoring, and security scanning. Again, Wordfence puts its network to good use, searching your site for more than 44,000 known malicious malware signatures.
 Acunetix WP Security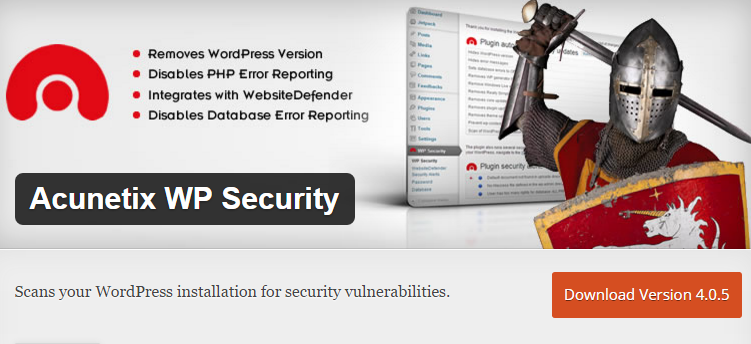 Acunetix WP Security plugin is a free and comprehensive security tool that helps you secure your WordPress installation and suggests corrective measures for securing file permissions, security of the database, version hiding, WordPress admin protection and lots more.
Security Ninja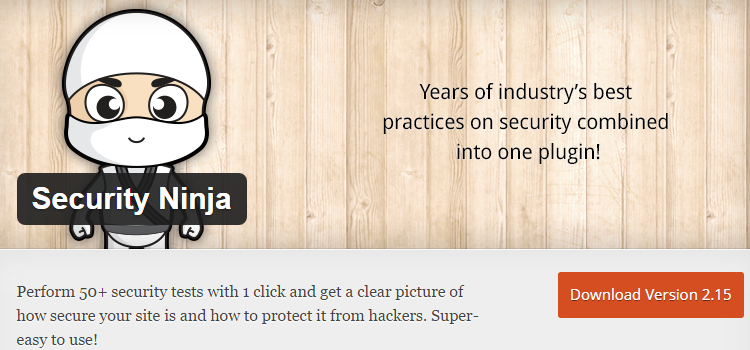 WP Security Ninja takes less than a minute to perform the scan after which you'll immediately see the color coded results along with links to detailed explanation of the problem and ways to fix it. This is a paid plugin but considering it will protect your website the price tag shouldn't be an issue. Besides, the license is only $39 for a single site and it protects your website from known malware, brute force login attempts, zero-day vulnerabilities, and so much more.
The plugin even has additional modules to make your site even more secure such as scheduled scanner, event logger, core scanner which will let you restore changed files with a single click. It's worth mentioning that all the additional modules are included with the plugin so you can really take your website's security to the next level.
SecuPress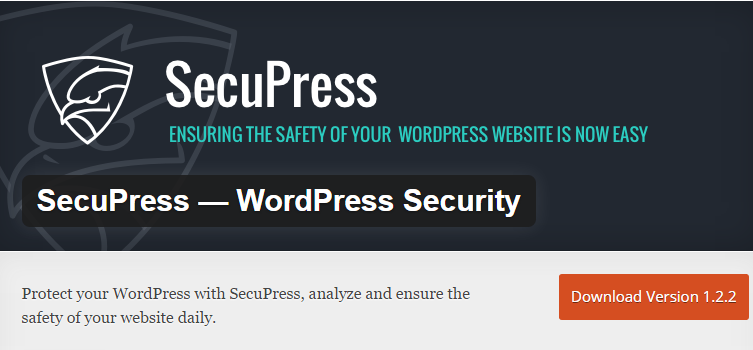 SecuPress is the new kid on the block in the world of WordPress security. It's the latest release from WP Media, the team who achieved staggering growth with their WP Rocket plugin, which has seen it garner serious attention, despite being at pre-release stage.
Bulletproof Security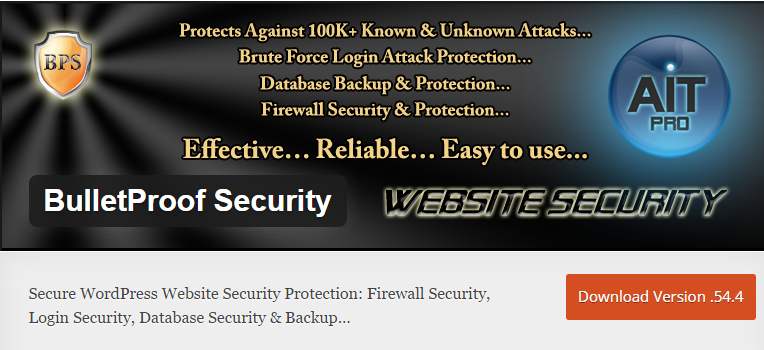 Another popular plugin that helps to secure your WordPress website is BulletProof Security. This plugin provides single click security solution. It secures your website against RFI, XSS, CRLF, SQL injection, and code injection hackings.
The full list of features included with BulletProof security is too long to list, but here are a few:
• An easy single-click setup
• A record of the number of login attempts
• File monitoring and quarantining of uploaded files
• Email alerts for a variety of user actions
• Alerts when suspected malicious activity affects your site
It also has a pro version that offers some advanced features to improve the security of your website.
Jetpack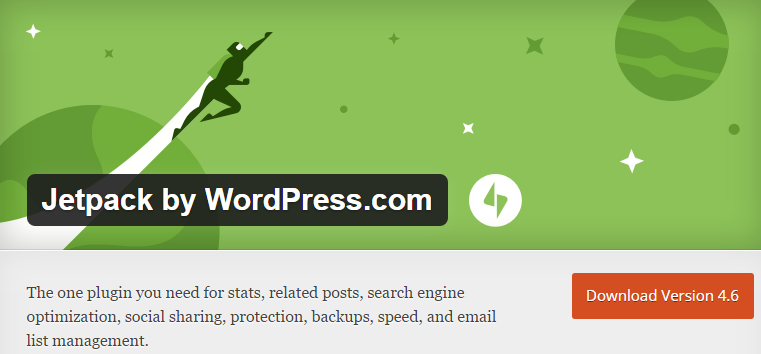 Jetpack is well known in the WordPress community. Part of the Automattic family (the people behind WordPress.com), Jetpack is best described as a mash-up of loads of completely unrelated functionalities. Perhaps surprisingly, the combination works, and the Jetpack plugin is extremely popular.
VaultPress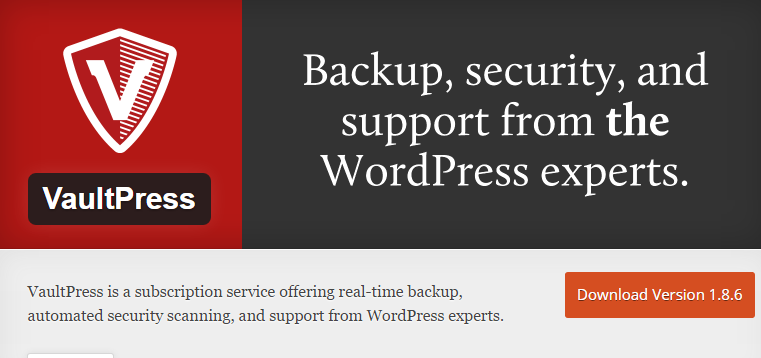 VaultPress is a real-time backup and security scanning service designed and built by Automattic, the same company that operates (and backs up!) millions of sites on WordPress.com.
VaultPress is now powered by Jetpack and effortlessly backs up every post, comment, media file, revision, and dashboard setting on your site to our servers. With VaultPress you're protected against hackers, malware, accidental damage, and host outages.
BBQ (Block Bad Queries)
WordPress security is a complex issue, so security plugins understandably ship with complicated configuration screens. For many beginners, this is intimidating and off-putting — to the point where they simply avoid all on-site security matters.
Fortunately, the BBQ plugin — short for Block Bad Queries — bucks the trend. It's a firewall plugin without the bells and whistles, containing only the essential security-enhancing functionality that's required from a firewall, making it a lightweight plugin that's super-quick too.
Best of all, the plugin is 'plug in and play' in the truest sense. Just install and activate it, and you're good to go — no configurations whatsoever.
Google Authenticator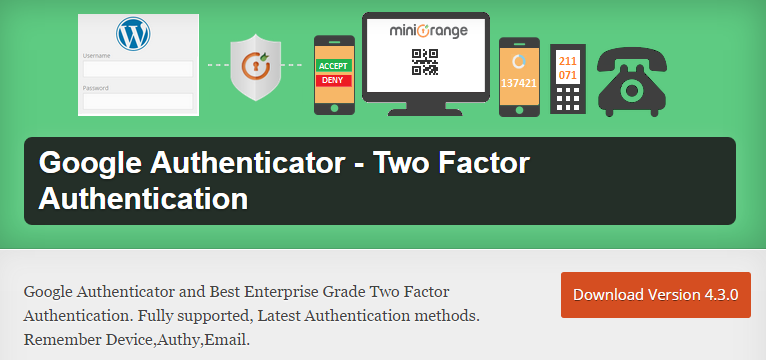 Two-factor or two-step authentication is used by this plugin when a user logs into a WordPress site. In addition to entering a username and password, another method of authentication is done such as a text, voice call or a mobile app. It also supports security keys plugged into the USB port.
The second step is only required once per device, so if you only use one device, you don't have to enter the second authentication method again. You'll only do it again if you log into another device.
Login Lockdown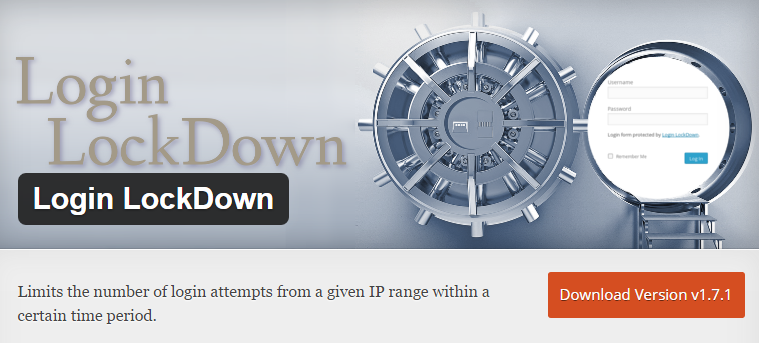 Login Lockdown is a simple plugin that helps prevent brute force attacks by simply blocking any IP addresses that register too many failed login attempts in a short timeframe.
The plugin defaults to three failed attempts in a five-minute window, but this can be changed via the settings screen.
Simple but effective!
WP Audit Security Log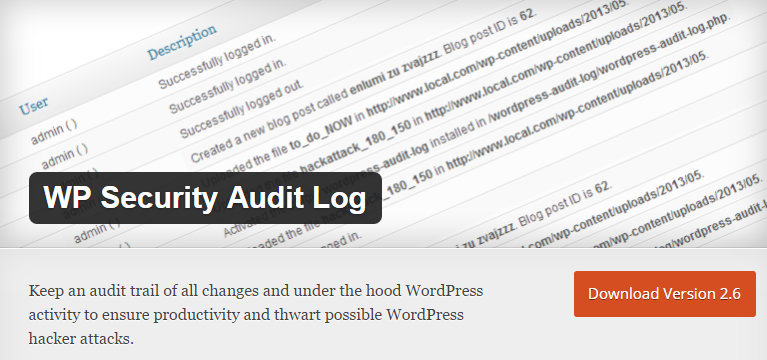 If you already know a bit about WordPress security, you may want to take a more hands-on approach. If so, the WP Security Audit Log plugin could be exactly what you need.
The plugin keeps track of everything happening behind the scenes of your WordPress website. Most notably, your users — allowing you to spot the bad eggs before they do anything too serious. For example, if an existing user creates a new account, edits a published post, or swaps someone's user role, these are all potential flags that the user is up to no good.
WP Audit Security Log will record all of these suspicious acts so you can deal with them accordingly.
Clef Two-Factor Authentication
Clef Two-Factor Authentication is easily the coolest plugin on today's list. However, it also plays an important part in protecting your website.
Often, a website's biggest weak point is, well, you. Many of us choose weak passwords and usernames, then wonder what we're doing wrong when our websites get hacked. Duplicating passwords across all of your online accounts is another big problem, but who has the time to remember hundreds of super-strong passwords?
Instead of using passwords, Clef generates a 300-character signature. This lasts for only 30 seconds, meaning it's practically impossible to guess. And, because the signature is uniquely generated each time, there's no paper trail stored in your database.
AntiVirus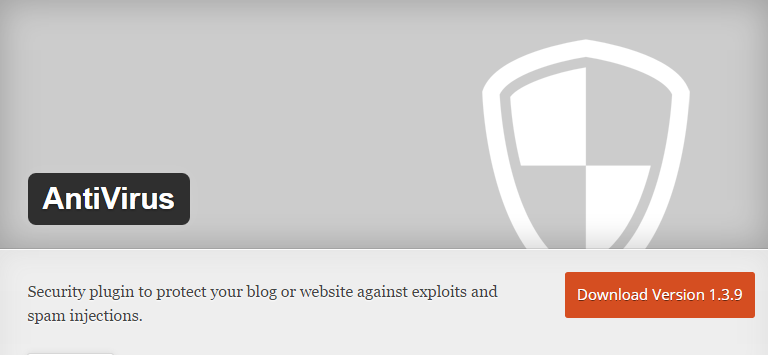 AntiVirus for WordPress is an easy-to-use, safe tool to harden your WordPress site against exploits, malware and spam injections. You can configure AntiVirus to perform an automated daily scan of your theme files and database tables. If the plugin happens to detect any suspicious code injections, it will send out a notification to a previously configured e-mail address.
In case your WordPress site has been hacked, AntiVirus will help you to become aware of the problem very quickly in order for you to take immediate action.
Brute Force Login Protection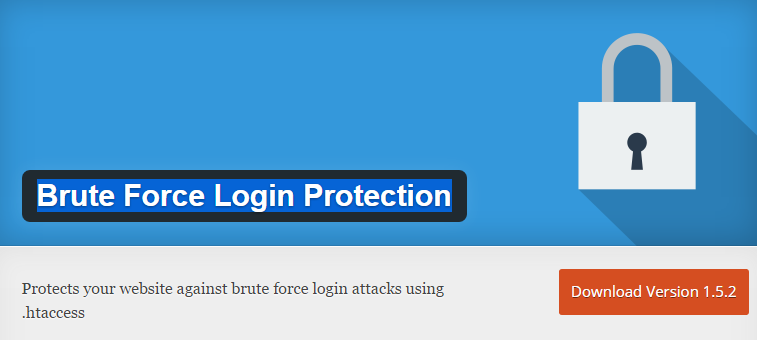 This one-purpose WordPress security plugin protects your website against Brute Force Login Attacks by blocking the attacker IP address for a specific period of time using the .htaccess file.
Smart Security Tools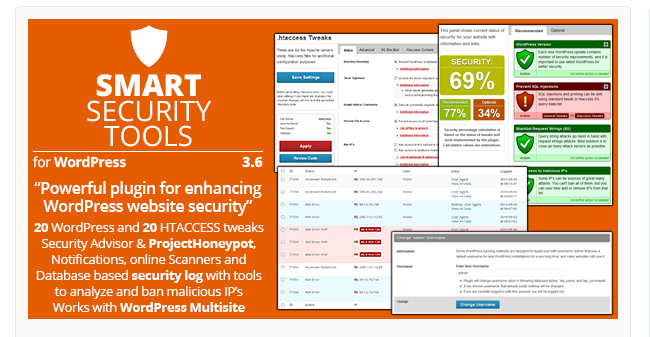 Smart Security Tools is a powerful plugin for improving the security of your WordPress-powered website. The plugin contains the collection of tweaks and tools for extra security protection along with Security Advisor that can help you determine what needs to be done.
SiteGurad WP Plugin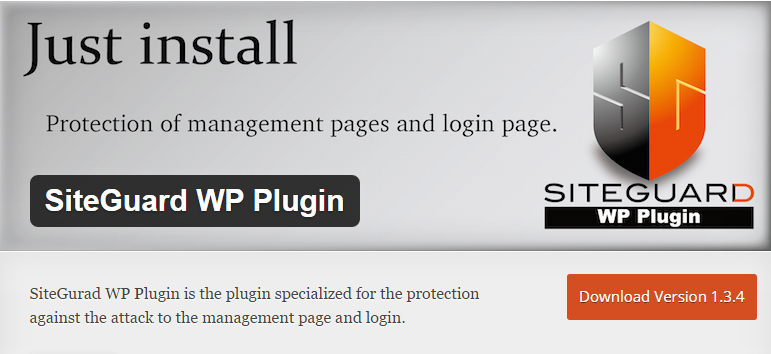 Simply install the SiteGuard WP Plugin, WordPress security is improved. This plugin is a security plugin that specializes in the login attack of brute force, such as protection and management capabilities.
Hide My WP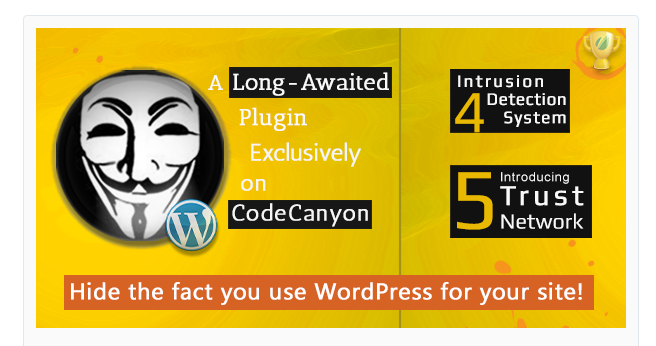 The immense popularity of WordPress is the number reason to why WordPress site gets targeted so much. You can change by hiding the fact that your website is based on WordPress. You can easily do that by using the Hide My WP plugin.
The handy plugin allows you to hide the names of themes, plugins, change the directory structure, permalink structure, rename the login, admin areas, uploads folder, etc. There are some common terms which confirm that a site is based on WordPress. As the plugin allows you to remove or replace any string with the source code, you are saved from that risk too.
Hide My WP will work as a solid firewall against various kinds of attacks like brute force, SQL injection, XSS, reading arbitrary files, etc.
Final Thought
Your website security is your own responsibility and you must work hard to make your WordPress installation as secure as possible. These plugins are helpful for adding an extra layer of security and safety for your website, but vigilance and awareness should always be the main weapon against hack attacks.
Do let us know if we have missed any of your favorite security plugin in the above list!