With nearly 60% of the market share, WordPress stands as the most popular, easy to use and reliable Content Management System available today. Having all the potential to grab the attention of many today, there is no doubt the software has been generating innumerable evangelists too. Growing exponentially, this CMS fosters more and more possibilities to anyone who would like to present their ideas. What makes it so well-liked? Well, the answer for this is, due to its wider collections of themes, functions, plugins, and above all the security aspects. Hackers today are determined bunches. To ease this out, WordPress keeps tightening its measures towards protecting its users and their websites. WordPress Security Plugins are developed with an intention to give that extra layer of security to all of its users.
In this article, I would like to share three most downloaded WordPress Security Plugins of 2016.
1. Wordfence
Downloaded more than 10 million times, Wordfence has been consistently one of the top plugins for WordPress on WordPress.org. Approximately, one million active WordPress websites are currently protected by Wordfence WordPress Security plugins.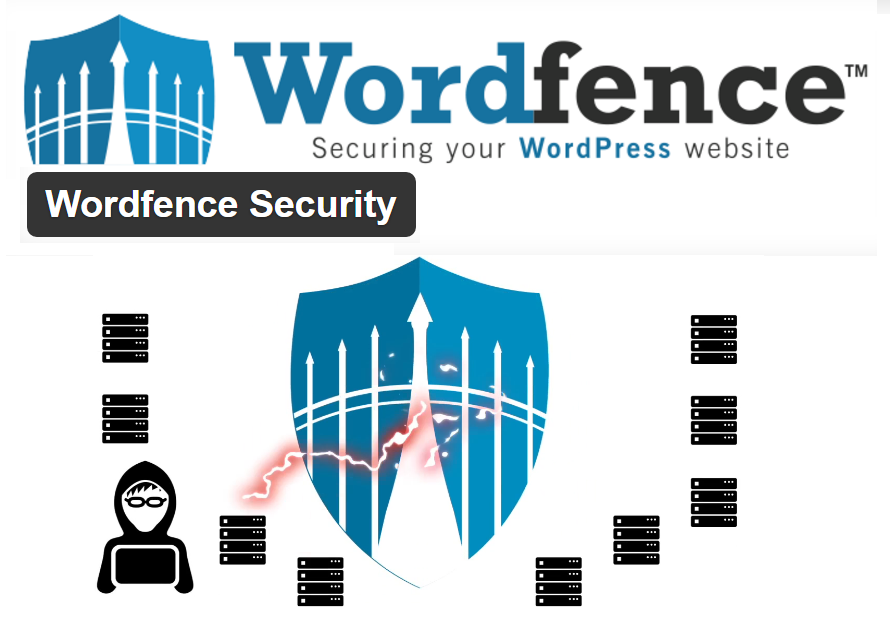 Wordfence can protect your website from being hacked; lock potential threats and also help recover hacks whenever it happens.
Key Features:
• Verifies source code integrity and indicates the changes.
• Enables two-factor authentication
• Completely supports IPv6
• Protection against DDoS attacks
• The plugin can monitor all your files; comment and post for URL's in Google's Safe Browsing list.
• Takes less space
• Supports WordPress Multi-Site
• 100% free and opensource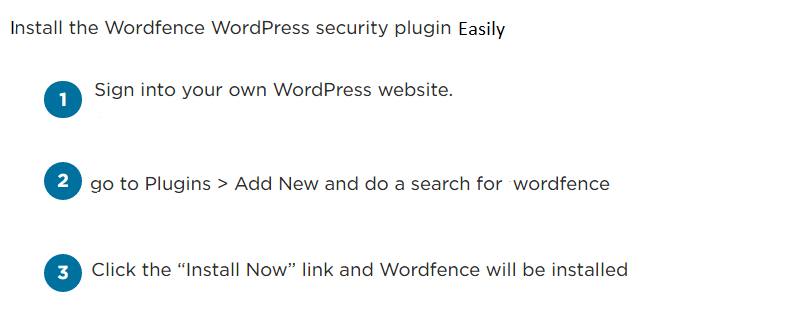 2. All In One WordPress Security plugin
The All In One WordPress Security plugin is a comprehensive security measurement, 100% free and is user-friendly. Available in several language translations, the plugin takes security to a new level. Now users need not familiarize with complex access rules to apply good firewall rules to their site.

Key Features:
– Classified Security
• Basic – General
• Intermediate – Complex Security measures
• Advanced – Maximum Security
– Security Point Score System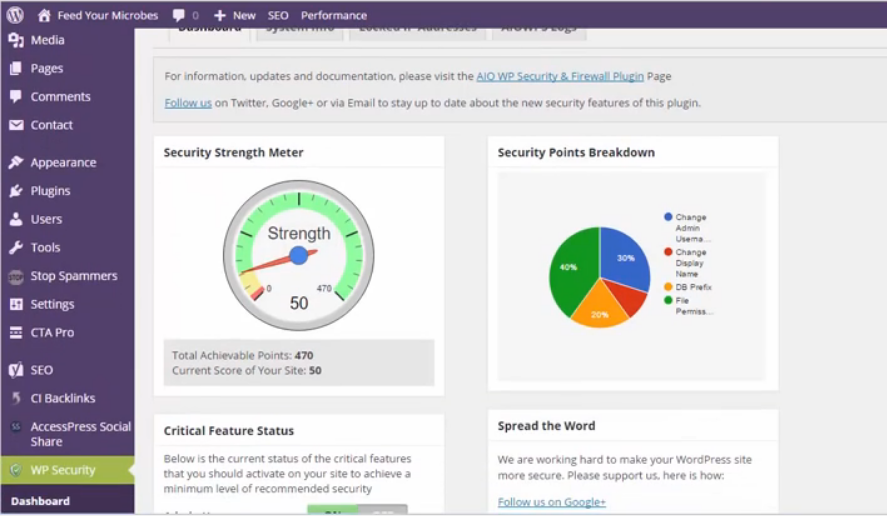 This system basically informs on how secure a site is depending upon the security features that a user has applied to his/her site. The security point system feature enables calculations of the existing security score out of a maximum achievable total score. The score is purely based on those features that are activated.
– Critical Security Features Status Notification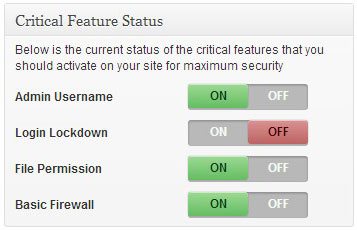 This feature highlights on critical security features that a user should apply which are necessary at that point in time for maximum security.
Apart from the above-mentioned features, the plugin enables security on;
• User registration
• Database
• User Login
• User Accounts
The plugin also has File backup and restore functionality; Blacklist functionality; Firewall functionality; Brute Force Login attack prevention; WhoIs lookup of a suspicious host or IP address; the file change detection scanner; Database scanner and many more features that can guarantee the users with complete and all in one security package.
3. iThemes Security

WordPress users can now protect their website and contents in a better way by using this powerful plugin. iThemes is one of the WordPress Security plugins that were specially created by the WordPress security experts to offer that extra layer of security essential in this hacker's world.
The latest version of iThemes Security Pro (2.5.0) & iThemes Security Free (5.6.0) comes with a new feature called; "one-click" WordPress Security Check. The feature lets you save time by recommending few security functions and settings. Modules include;
Key Features:
• Banned users
• Database backup
• Local Brute Force Protection
• Network Brute Force Protection
• Malware Scan
• User Login
• Strong Password
• Two-Factor authentication
• WordPress Tweaks

Also, the new user security feature allows WordPress users to review and take action on User Security. It lets users take complete control and allow the plugin to detect, protect, manage obscure lists and also recover and get back online quickly in the event of any attack. Along with WordPress User Security Check, one can add two-factor authentication, WordPress security scan, Google reCAPTCHA integration, and much more to their WordPress site. Get added peace of mind by fixing those common holes is what the developer of this plugin says.
Security is everything
To build a WordPress site, users need to adapt a few facilities available and provided by the experts. Apart from the three listed WordPress Security Plugins, there are several other Security Plugins available that can also deliver good results. BulletProof Security, Sucuri Security, Acunetix WP SecurityScan, 6Scan Security; Vaultpress are to name a few.
In conclusion
Security is absolutely essential to protect your WordPress site as hackers are getting smarter day by day. They have enough potential to break open every lock. To handle these smart folks, more and more complex and advanced security measurements are coming in place. Thanks to the WordPress Security experts. Although there is no guarantee, these are the small measures that you can take to lower the risk. For the time being, make use of them but don't forget to prepare yourself for what's next…