Howdy, everyone!
Let's welcome the latest update of our all-time favorite WordPress plugin DW Question & Answer version 1.1.9.
To admit it, it's been a while we have not made any major updates to the plugin DW Q&A, nonetheless, we always provide active support for bug fixes on our Question & Answers page. But that's for 2017, for the upcoming time we plan to upgrade and enhance our DW Q&A plugin with a bunch of great features enabling DW Q&A plugin to be more flexible.
For this update v1.1.9, DW Q&A has supported user profile page and fully compatible with the latest WordPress 4.9.8 and packaged with various bug fixes and useful improvements as well. Notes below will give you a quick walkthrough of these changes:
1. User profile page
In many months for the plan and discuss, we have updated the profile page for the DW Q&A in this version. This is a beta version for the profile page. We have supported to show the question and answer filter tabs and the user can update/change the cover image and avatar. It's like Facebook 🙂 But different.
You can get profile page with some very simple configure. Just inserted the [dwqa-user-profile] shortcode to the page then select this profile page in the Question settings.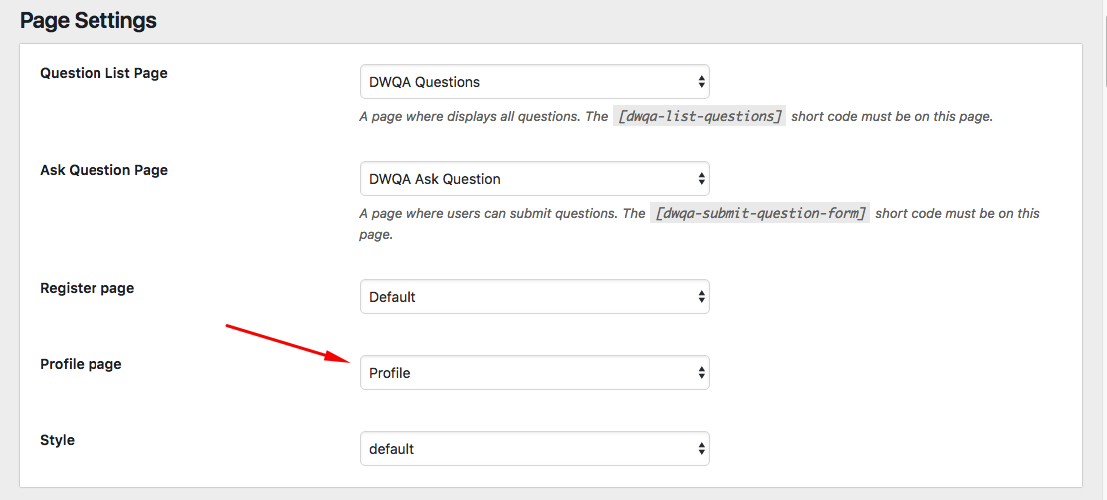 After that, you guys will get awesome following profile page: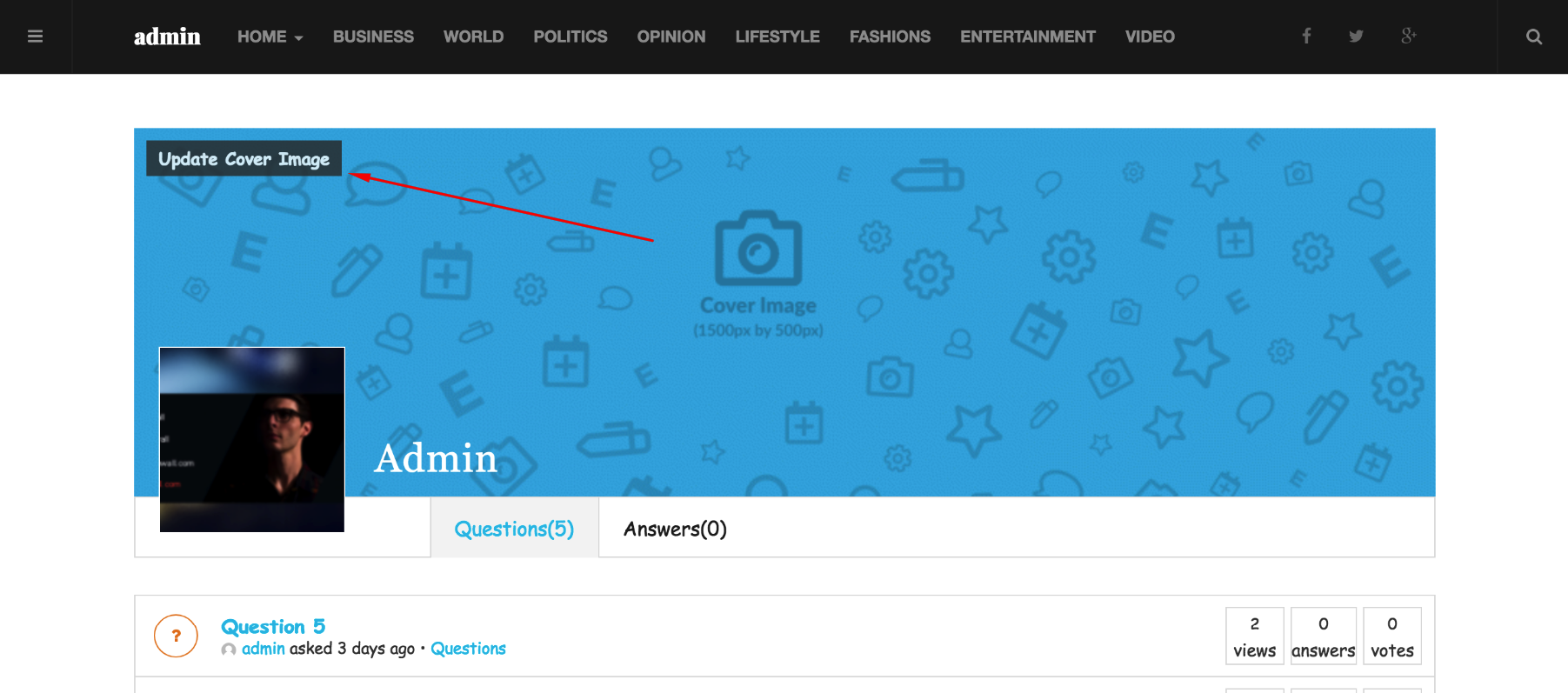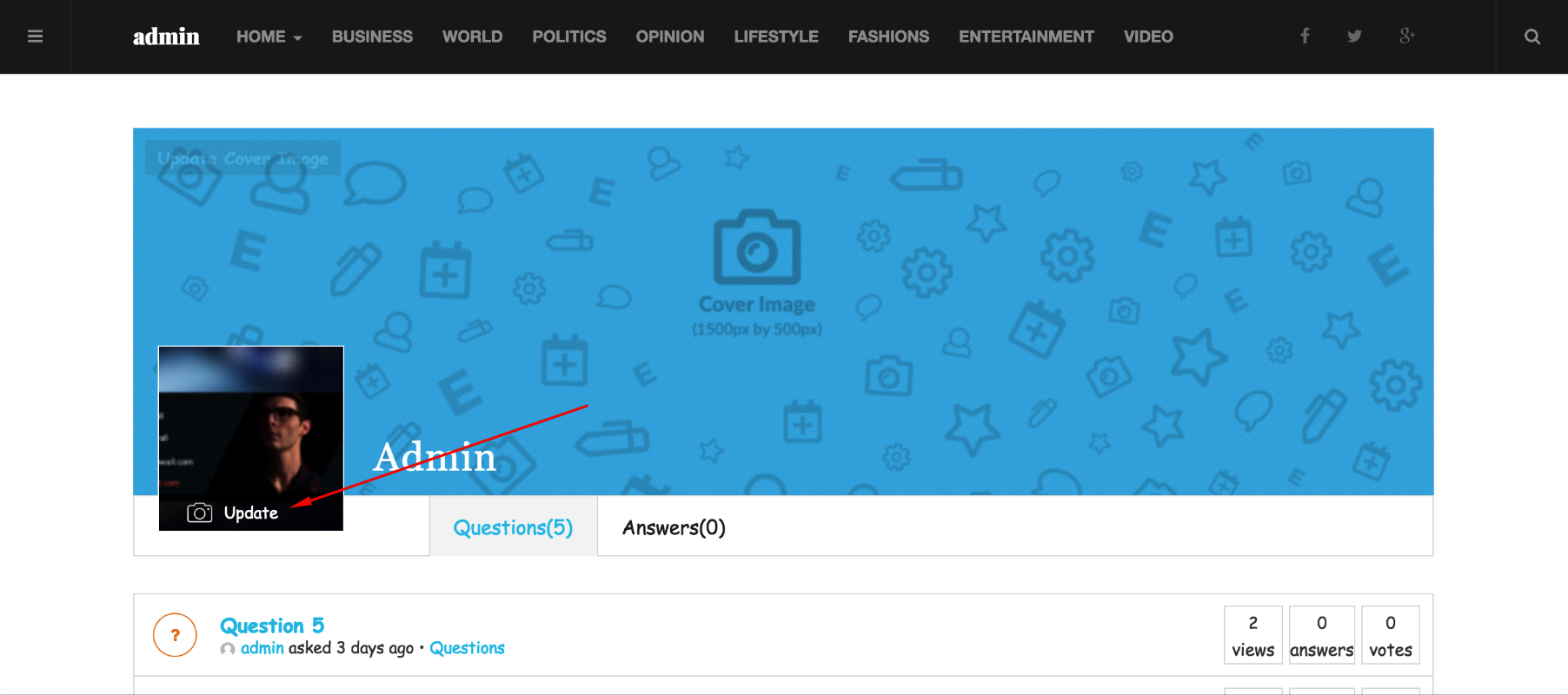 2. Add a new language package – German (de_DE)
We greatly appreciate contributions from you and the community. In this update, we greatly appreciate contribution from Marcus Scheunemann for German language (de_DE) file. Huge thanks to you, Marcus Scheunemann 🙂 Up to now, DW Question & Answer has been translated into 20 different languages over the world. If you wish to help us add more languages, you can submit your translation files via Github. Just take a look at the guideline here and submit your language files to Github.
3. Fix bug filter in answer tab in BuddyPress profile
In the version 1.1.8, when a user logged access a profile of another user will view the answers of the user logged not the answers of the user that you are viewing. However, We have fixed this issue in the V1.1.9.
4. Other minor improvements
Thanks to supporting queries from our users, we detected minor bugs related to URL, Language, notification and so on. We have fixed these bugs and have them released in this latest version of the plugin.
5. [ Upcoming Features ] Additional Extensions for DW Q&A
As mentioned before we plan to release new features for DW QA plugin in 2018. While we continue to improve the core plugin, a few new features will be added in the form of additional extensions. Here are cool add-ons you can expect to see in upcoming versions of the DWQA plugin:
Restrict/Membership content: Integrate with Woocommerce / Easy Digital Downloads Plugins or Once click PayPal button. This helps you create paid support package. There are cases where site owners want to maintain paid technical support service and users need to buy access to premium support etc., This feature will be possible with (upcoming) payment integration.
What do you expect to see in the upcoming versions of the DW Question & Answer plugin? Let us know your thoughts and ideas in the comment below.
DW Q&A 1.1.9 Live DemoDW Q&A 1.1.9 More Info