There are three types of post formats you can make on your site: Standard, Gallery, Video. Go to Dashboard >> Posts >> Add New and look for the Format module on the right.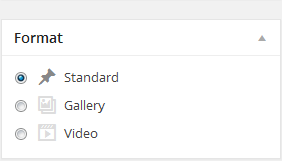 1. Standard
This is default styling for the WordPress theme. Simply add new post or edit post and select post format as "Standard" .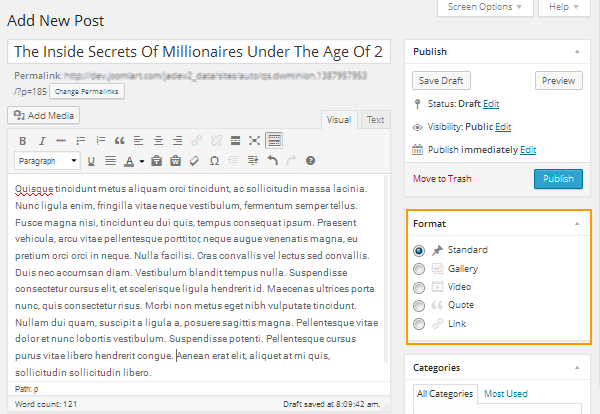 This is how it should look like at front-end: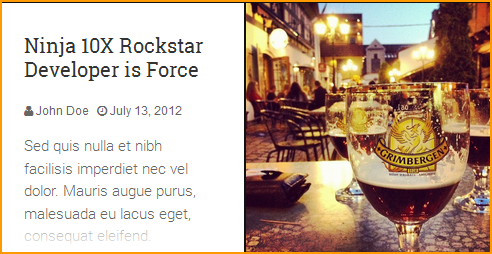 2. Gallery
This format will show a thumbnail image from your posts, as well as an excerpt of the gallery.
To have this post format, you need to add gallery for the post by clicking on "Add Media" >> Create A Gallery >> Press " Insert Gallery" button in order to insert the gallery into the post.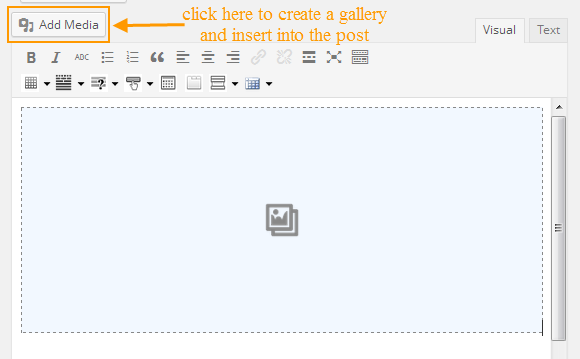 After clicking on Add Media button, you will see an window shown. To have the images gallery, you choose Create Gallery, then select the images you want to display.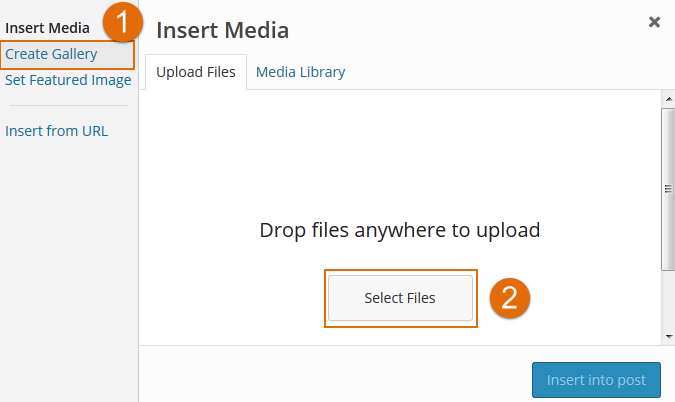 After that, select post format as Gallery.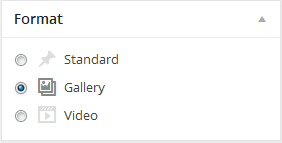 This is how it will look like at the front-end: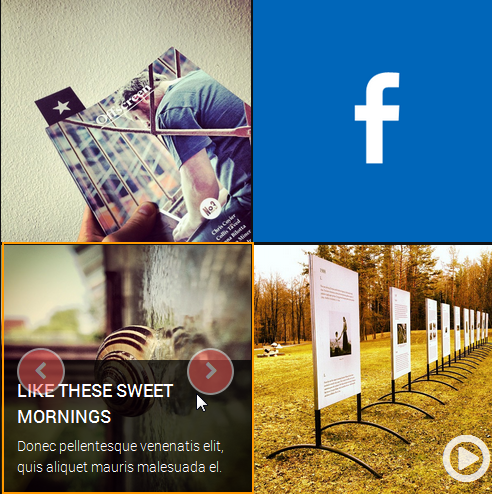 3. Video
This post format will highlight your videos. Just go to Posts >> Add New/ Edit , then simply paste a video link into the post and select Post Format as "Video".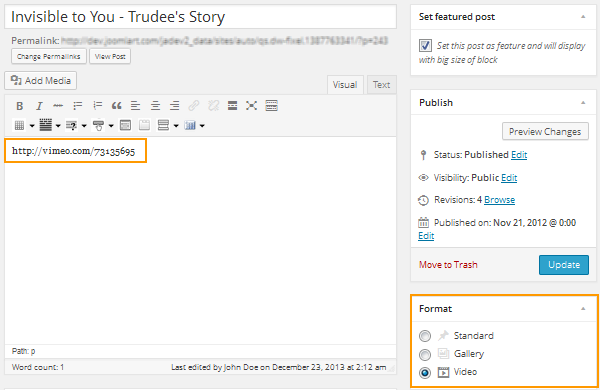 Note: You should set featured image for the video posts in order that it will display properly at front-end.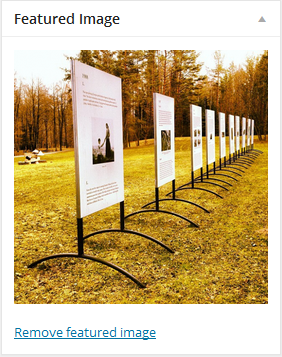 Here is front-end appearance: