Chris Bardsley
Knowing the real world examples from our base  Themes always excites us. Today, Chris Bardsley from Branddisplay.net will show how awesome custom tweak can turn our DW Fixel theme into an out-of-the-box creation. And this is a part of our WordPress Customer Spotlight section, where DesignWall users come and share their beautiful projects as well as their valuable development experience.
First of all, great thanks to Chris for being so kind to share the process of building Branddisplay.net. Let's read on to learn about how it all came together.
Tell us a bit about your WordPress beginnings. What is your dev background and how you did get into WordPress?
Originally I started using WordPress as a CMS for Brand Display's parent website, www.unibox.co.uk. We'd previously been using incredibly restrictive content systems, so upgrading to WordPress gave us a lot more freedom and capability to produce a great looking site.

What was the brief for your http://branddisplay.net project?
We wanted a website that would primarily show images and capture designers' attention. Designers are always on the lookout for inspiration, and we wanted this site to serve as that without being promotional. Therefore, a simple website that put images at the forefront of the layout was essential.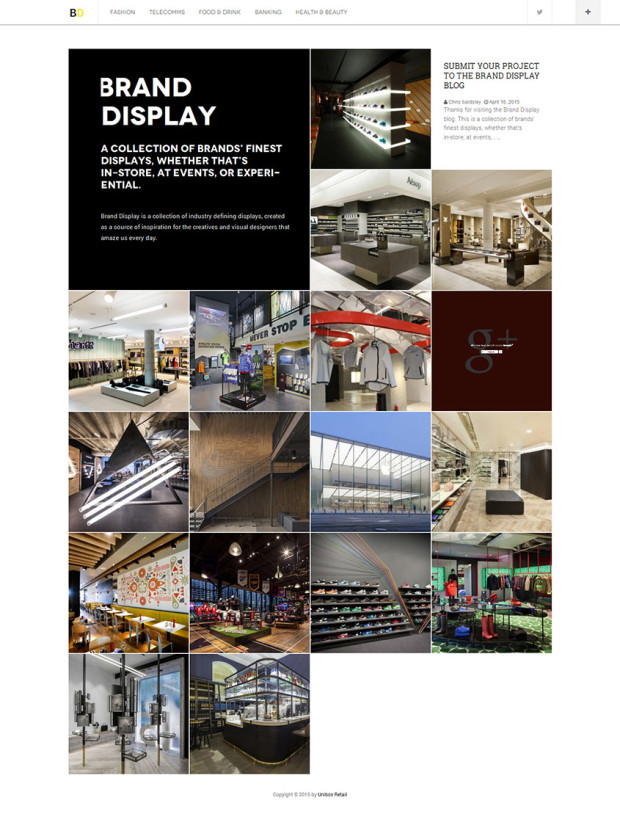 What got you started with DW Fixel theme, and why did you choose it for this site?
We saw the demo site, looked through that and investigated more into the different types of pages you could create. Next I had a quick look into the community behind DW Fixel, to make sure we could get support if we needed it whilst we were new to the theme. Both of these convinced us that it was the perfect choice, images that displayed more information on rollover (important as we wanted to display well-known brands retail designs), as well as the backend support that we'd need to edit the elements outside of the CMS.
Tell us about the extension and any customizations used for your site?
Whilst customising the site to fit in with our own brand image, we ran into a few problems colouring titles etc that didn't look to be housed within the CMS. Although a quick email to the support team provided us with the custom code to edit the colours of page titles.
What extra plugins and extensions did you use (if any), and why?
We didn't need many additions to the site as much of it was built in, however the usual plugins were added to improve performance i.e. Yoast SEO, W3 Total Cache etc.
How DW theme helped speed up your development process?
Finding this theme meant we were able to create an attractive site without having to develop the theme ourselves. It saved us hours of development time, either custom coding the site or having to hack into another theme to rearrange designs.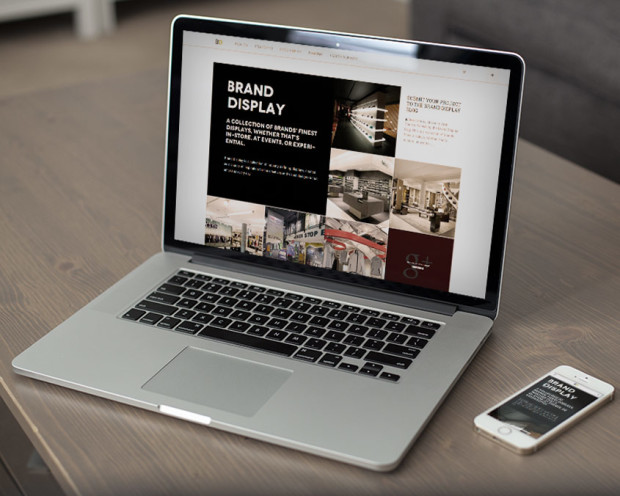 What are the benefits of using DW Theme as a building block?
The built in capability to showcase images and projects, at the same time as integrating social and sharing options. It gives you a great platform for promoting the different posts you can generate on the site, and encourages you to keep adding to the site.
Any friendly tips for people new to the world of WordPress?
Don't let WordPress (or the theme you choose!) overwhelm you, at first it looks daunting with the amount of options and menus available, but soon you'll learn to love the huge capability it provides you.
If you have a beautiful project and want to share your story with us, simply submit your WordPress site and we will get back to you for more discussion on delivering an interesting showcase like this. Feel free to submit multiple times should you have more than one website.