Developing and running your website is simple nowadays, all the credit goes to Content Management System (CMS). WordPress is one of the platforms you can start the development with. It is the most popular platform and is widely used. It has many advantages over other CMS as it is free and open source plus thousands of plugins making it an ideal choice. If you want to build a complete website on WordPress, I recommend you using products of DesignWall, a leading WordPress development company which builds responsive WordPress themes and best WordPress plugins.
WordPress has many pros but still its security is something that needs to be focused upon. If you have WordPress website, then it is susceptible to cyber attacks, therefore, you need to follow certain steps in order to make the site more secure. For instance, your site could be affected by any sudden breakdown as a result, erasing all the data stored. To avoid that backing up the site is a feasible option.
Being the most popular platform, it is prone to cyber attacks and is an easy target for hackers. Regularly backing up your site is one of the ideal ways in securing your site. Backing up your WordPress site is a good option for having all the data even when the server crashes.

Free & Premium WordPress Backup Plugins
WordPress has many premium and free plugins for backing up sites. Through this article, I will be discussing some of them so that it is easier for you to choose accordingly. If you already have a backup, then you can look for ways for enhancing it.
With the being said, let's have a look at all those plugins.
1. BackWPup (FREE)

You can have schedule automated backups of your WordPress website with BackWPup. You have the privilege of storing content by the desired services. Apart from backing up your database, you can even export WordPress XML and also you can optimize the database easily. You can create backup files in tar, zip, tar.gz. Tar.bz2 and can store it in a directory, Dropbox, FTP server, S3 services and much more.
2. myRepono (FREE)

It is an online backup plugin which enables you to securely backup your WordPress site and database using an online web-based system. You can automate the files for backing up including user data, comments, post, templates etc.
3. Backup Buddy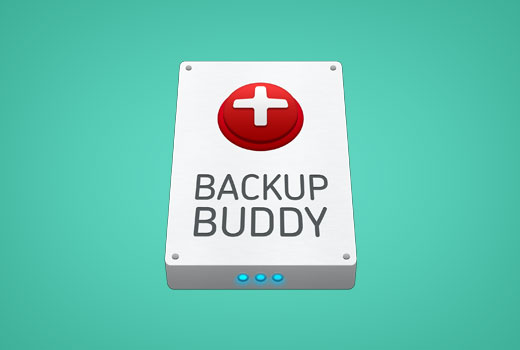 BackupBuddy is one of the premium backup plugins for WordPress website. You can easily schedule daily, weekly, or monthly backups and can store them in cloud storage like Dropbox, Google drive, FTP or you can even enable email notification. The biggest advantage of BackupBuddy is that you don't have to pay any kind of subscription fees or license fees for using it as you can use it on the number of sites as mentioned in your plan.
4. VaultPress (PREMIUM)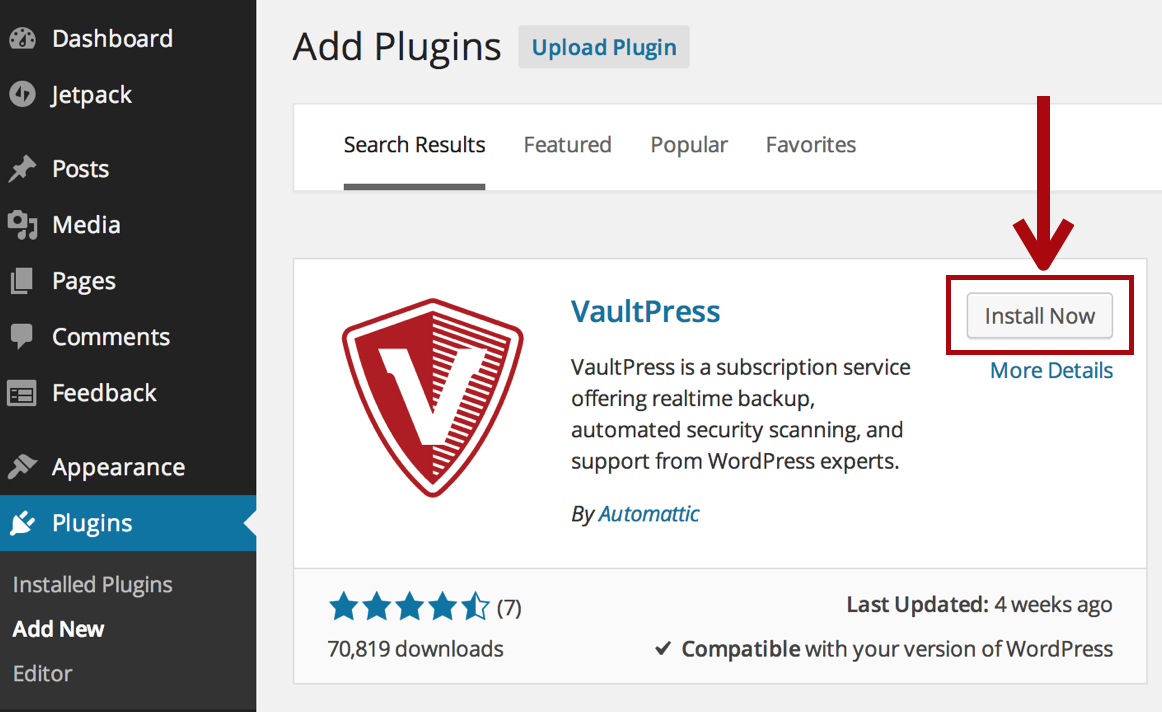 Vault Press offers automated real-time cloud backup solution at affordable price. Depending on the budget you can choose the plan accordingly. It also offers security scans and tells how you can make it more secure. The only disadvantage of VaultPress is that if you have multiple WordPress sites, then it might be little expensive.
5. UpdraftPlus WordPress Backup Plugins (PREMIUM)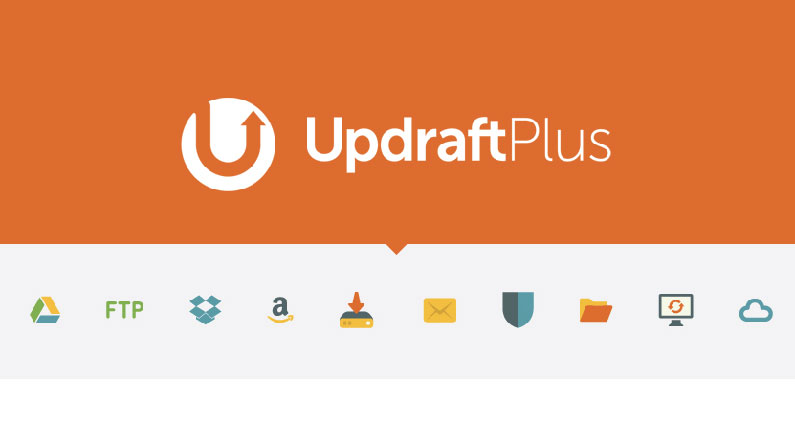 UpdraftPlus WordPress Backup and restoration are one of the free plugins that can restore and migrate your site. It has been downloaded by more than half a million. All the backups are stored on the dashboard so that you can access it later. You can backup your site to the cloud storage like Dropbox, Google drive, DreamObjects, OpenStack (Swift) and much more. You can also backup your files to the server with an FTP transfer. It has both free and premium version.
You can check the comparison here.
6. Duplicator (PREMIUM)

Duplicator is one of  popular WordPress backup plugins that can be used to migrate your site. You can easily migrate to another domain name without losing the files. Although, its drawback is that you cannot have automated schedule backups for your site. It is less than ideal for a regularly maintained site to use as a backup solution.
7. BackUpWordPress (FREE AND PREMIUM)

With BackUpWordPress you can back up your entire WordPress website including your database and all the files with automatic scheduling support. This plugin supports almost every shared host because it does not need too much memory. It uses zip and MySQLdump for faster backups. But unlike others, if you want to store your backups on Google Drive, Dropbox, FTP etc, then you will need to purchase a premium extension for it.
It has both premium and free version. But, the free version doesn't store WordPress backups to any cloud storage device.
8. WP-DP-Backup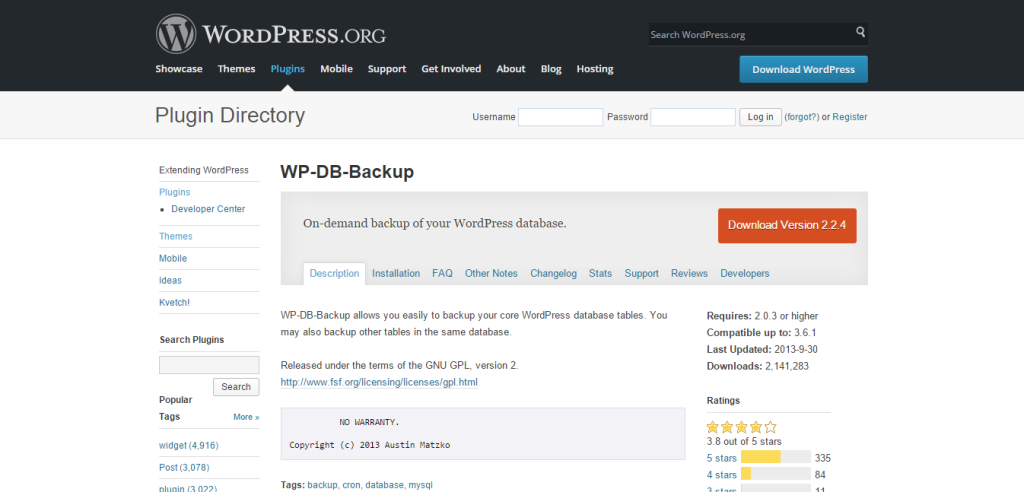 It has been downloaded 2 million times, hence, making it one of the most popular WordPress backup plugins. However, its drawback is that it only backups your WordPress database meaning that you have to backup your media files manually.
It is recommended that if you do not update your site frequently and doesn't modifies the site, then go for WP-DP-Backup. It makes it simple to create database backups, schedule automated and restoring the site.
Final Words
These are some of the free and popular WordPress plugins for backing up your site. Each plugin is useful in its own way and you can use anyone for backing up the WordPress website. Choose the one that allows you to use the server resources efficiently. I hope that now, you can now choose a suitable backup plugin and save yourself some time.