Firstly, please see the following image to know the position of "Content Bottom" on the front-end page.
Here are steps on how to set up the "Content Bottom" as the Demo site:
Log in to Dashboard >> Appearance >> Widgets >> Content Bottom
Look for DW: Query Posts widget from the list of widgets
Drag and drop it to Content Bottom sidebar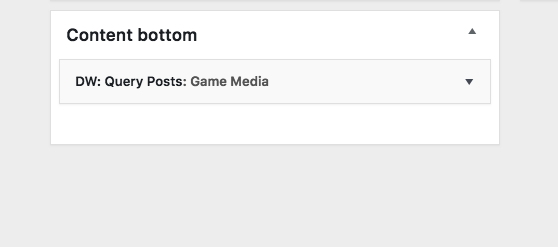 Note: DW: Query Widget is a design developed by technical team for this theme. To show as the Demo site, please take note:
Enter number of posts to show as you wish.
In Thumbnail size, enter "homepage-narrow" .
Fill " qp_style_3″ in Classes field.