DW Gamez: Sidebar Positions
Go to Dashboard >> Appearance >> Widgets to see 11 sidebar positions that DW Gamez supports:
Sidebar
Feature 1
Feature 2
Feature 3
Content Top
Content Bottom
Footer 1
Footer 2
Footer 3
Footer 4
Footer 5
1. Sidebar
To build a Sidebar as the Demo site, you can use the following widgets: DW: Query Posts, DW: Tabs, DW: Accordion Widget.
There are all settings in back-end: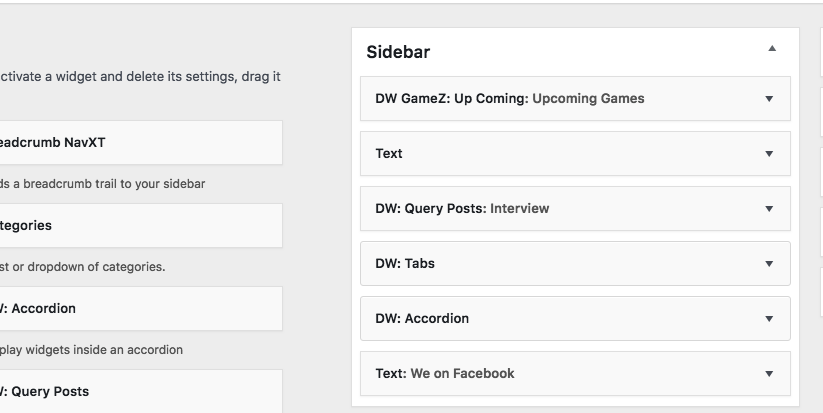 Here is front-end appearance.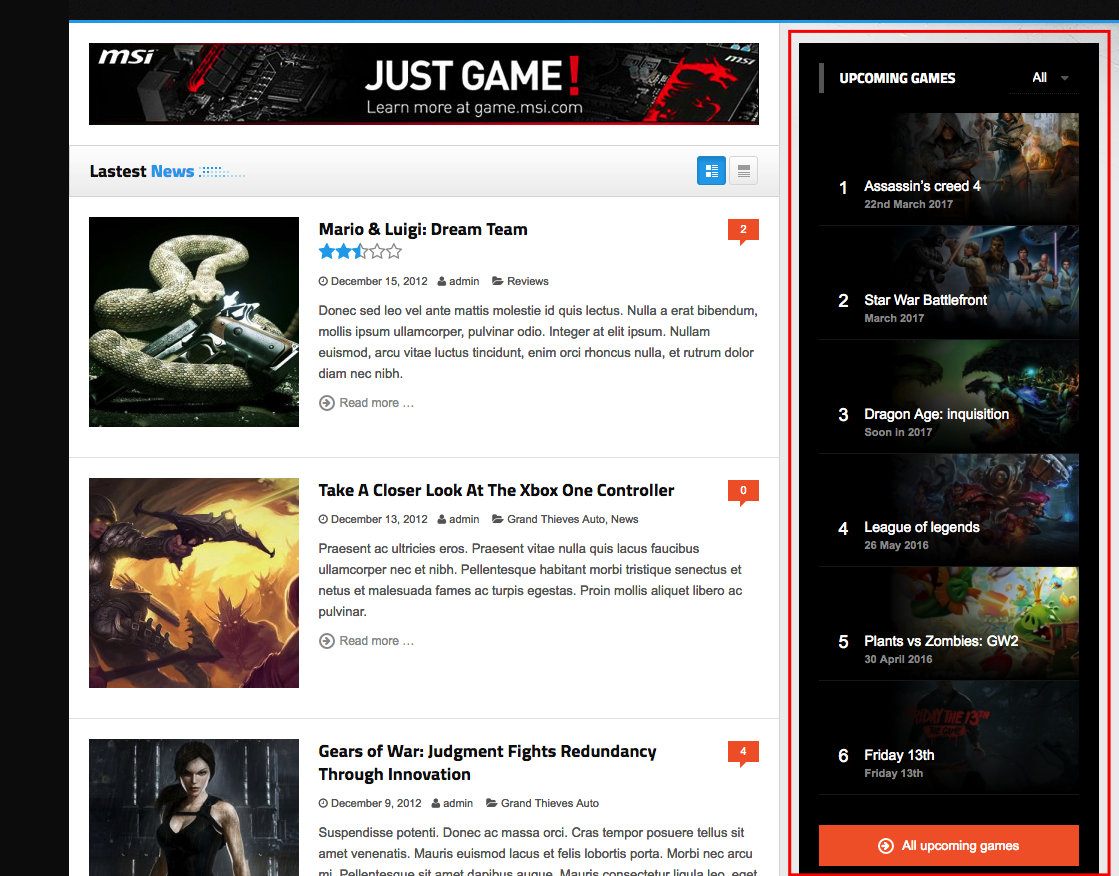 6. Content Bottom
The Content Bottom sidebar is placed at the bottom of the website. In our demo site, we used DW: Query Posts widgets in the Content Top sidebar.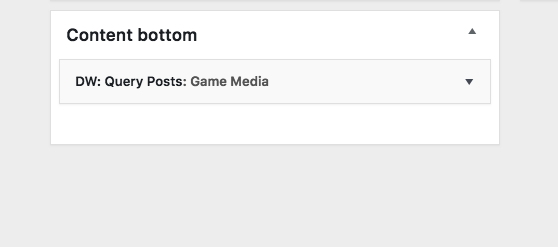 This is front-end of the Content Bottom sidebar:

7. Footer Sidebar
DW Gamez supports 5 positions of the Footer sidebar which is place in the footer of the website on the Homepage.
There are all settings of the Footer sidebar: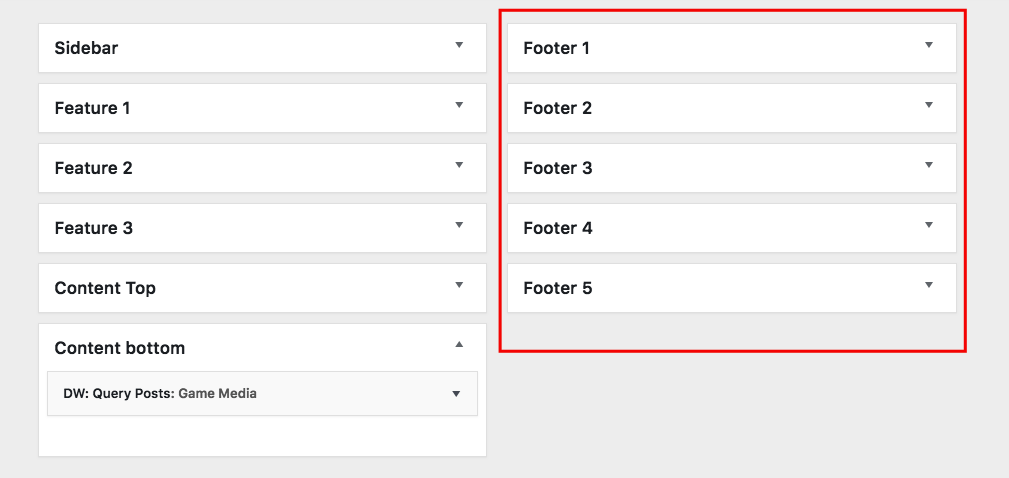 This is how it should look like in front-end: