DW Wall defines each item as a post. To create a new item, please open your Dashboard – Posts – Add New. Remember to set your item's custom settings, format, and featured image as well.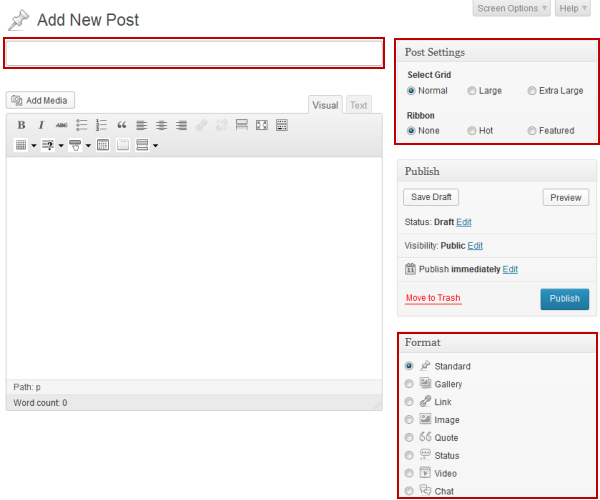 Note: To customize the size of the post on the front-end, you go to Dashboard >> Posts >> Add New / Edit, look at the box Post Settings on the right-hand side of the screen and select grid option you want to display: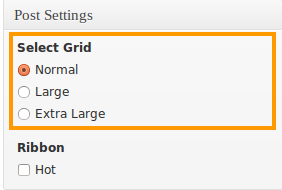 Here is front-end appearance: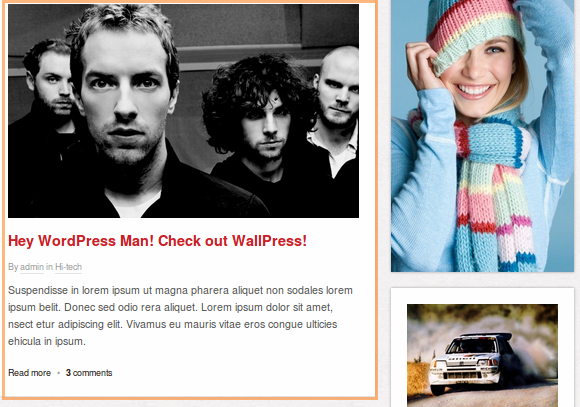 Note: To display "HOT" or "Featured" label in the post, go to Dashboard > Post > Add New/Edit post. In box Post Settings > Ribbon, select value like following image:
Make sure that you pressed "Update" button.
Front-end Appearance: