DW Trendy: Customize Section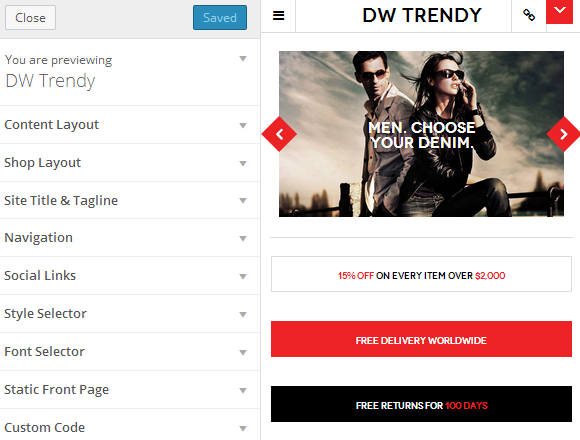 Now go back to the WordPress admin area, click on Appearance >> Customize link will take you to the theme customizer page. There are already nine customization sections listed in the panel on the left side of the screen. You can customize and tweak as you want.
1. Content Layout
This section allows you to choose a left or right sidebar for the blog, shop page.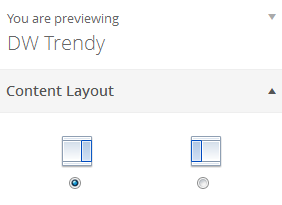 2. Shop Layout
The Shop Layout section gives you the options to set number of products per page, product columns and enable or disable the shop sidebar.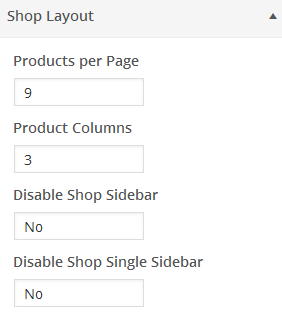 3. Site Title & Tagline
This section lets you enter a tagline, title as well as welcome message and upload logo, favicon for your site.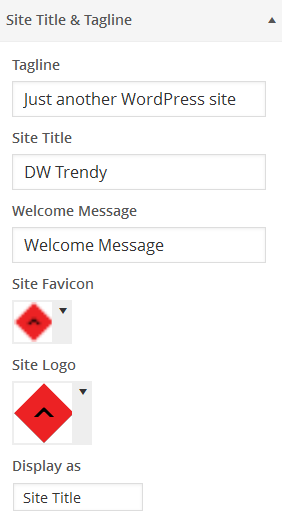 Note: Please take a look at the front-end and you will find the position of the " Welcome Message" as below: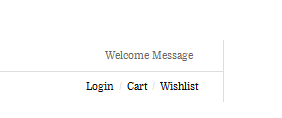 4. Navigation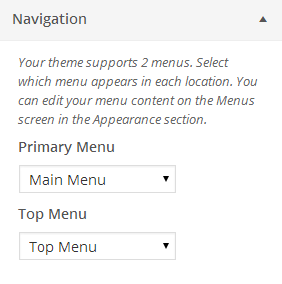 5. Social Links
DW Trendy supports social links settings in Customize section, simply enter your social links into boxes.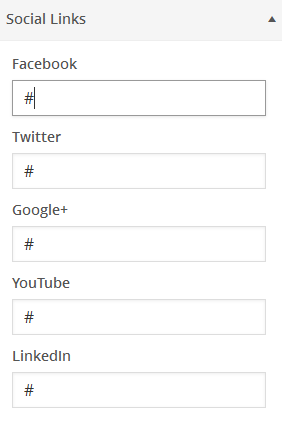 This is how it should like in the front-end: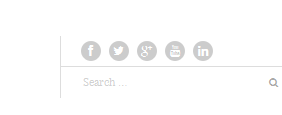 6. Style Selector
Style Selector allows you to select text color and link color for the theme according to your taste.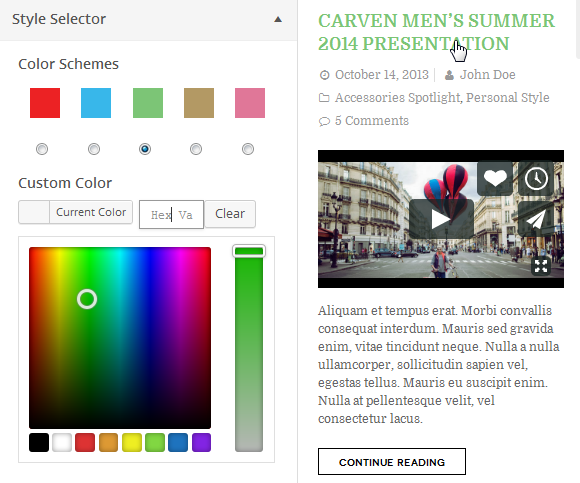 7. Font Selector
DW Trendy supports Google fonts which allow you to change the font for the theme simply.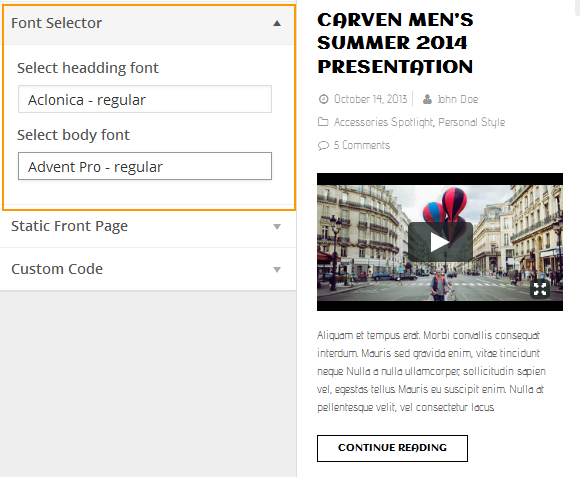 8. Static Front Page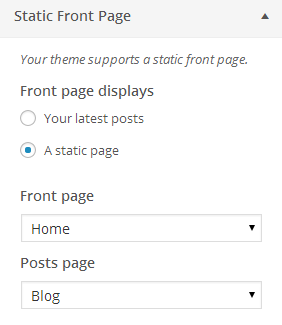 9. Custom Code