DW Trendy theme supports two menu locations: Top Menu and Primary Menu.
Look at the front-end, you will find the menus shown as below:
1. Primary Menu
After a menu is created, choose items like pages, and categories from the left column to add to the menu. Then select the menu that will be presented in the location such as Primary Location.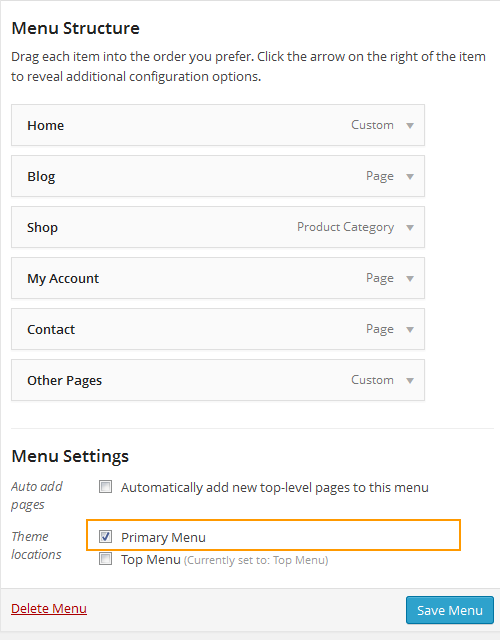 2. Top Menu
Once added successfully the menu, make sure that you checked Top Menu as shown below: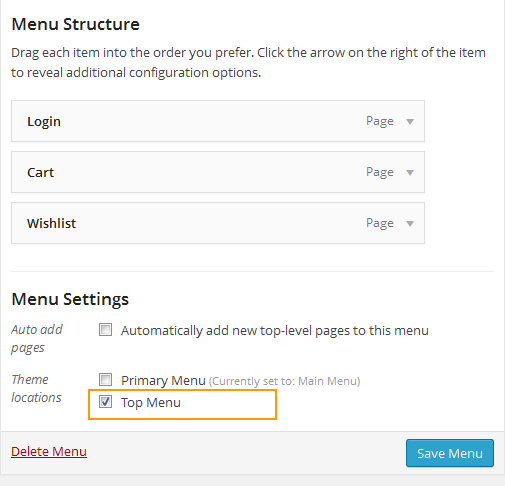 To the menus display properly, go to Appearance >> Customize >> Navigation, select which menu appears in each location.