Step 1 Create a menu.
Go to Appearance >> Menus
Select Create a new menu at the top of the page
Enter a name for your new menu in the Menu Name box
Click the Create Menu button.

Step 2 Add Items to menu
You can add pages, categories and custom links to menu.
Select section >> tab "View All"
Click checkbox to select items that you want to add to a menu.
Click "Add to Menu" button and click the "Save Menu" button to save all settings.
See below screenshot: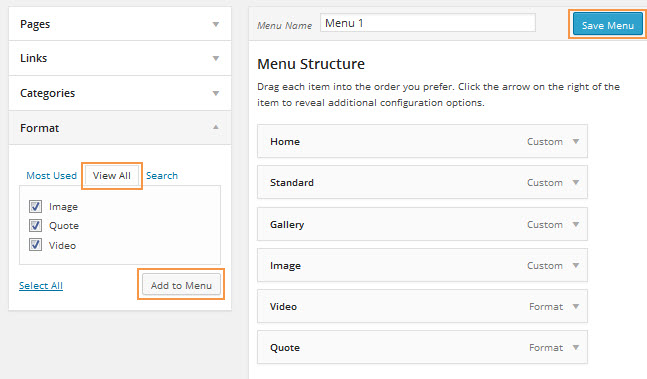 Step 3 Display menu in front-end page
Located in Appearance >> Widgets >> Sidebar.
Drag and drop Custom Menu widget into Sidebar.
First, you can enter a widget title or  you can leave it blank if you want. Second, you need to select a menu you want to show in the front-end page. .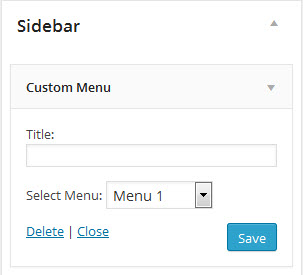 Here's what it looks like on front-end: