Jigoshop is a third party WordPress Ecommerce plugin  which allows you to create a shop page. You can activate this plugin just like other WP plugins.
After activating the plugin,you need to configure the Jigoshop plugin.
1. General Configuration
Log in to Dashboard >> Jigoshop >> Settings >> General.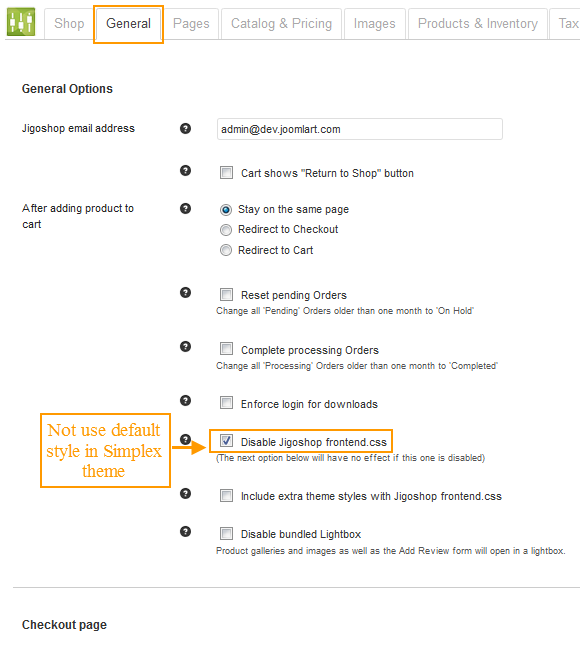 2. Product Category Configuration
Go to the backend panel >> Products >> Categories and add new category on the left hand side.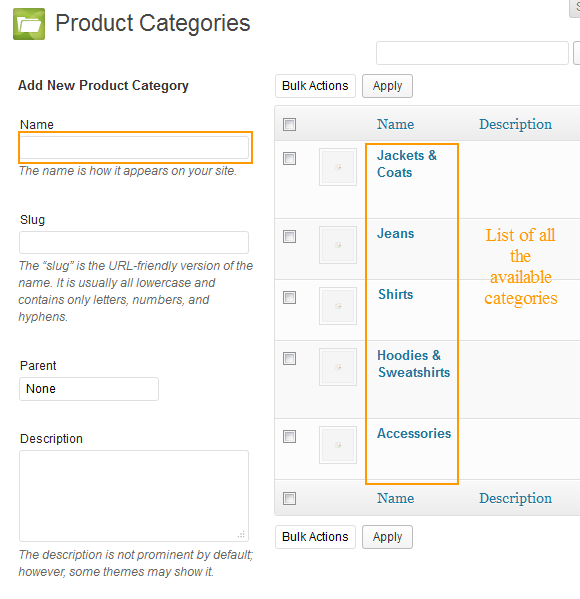 3. Product Configuration
Access the back-end panel of Jigoshop plugin >> Product >> Add New. When you create new products, remember to assign a category for it so that it will be displayed at the front-end. Categorizing products will also help you to organize and manage your products for quicker sorting, filtering and searching.
Here is a screenshot of front-end appearance of the jigoshop products.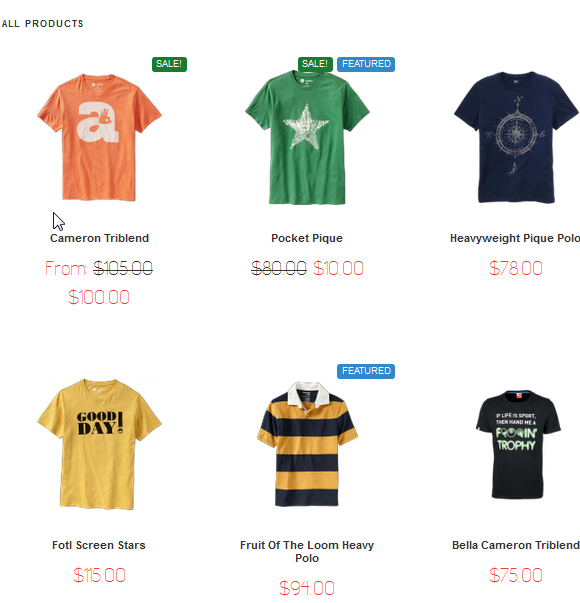 4. Configuration for Widgets shop as on our demo
Go to Appearance -> Widgets -> drag and drop the Jogoshop widgets to the Sidebar Shop and config as you wish.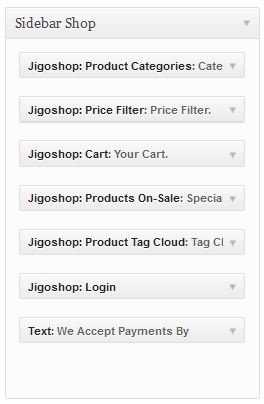 This is how the jigoshop widgets should look like at the front-end.