DW Simplex: Portfolio Page
This page is to display portfolio items consisting of screenshots and additional information such as short description, URL, date of completion and so on. You can have it in two simple steps below:
Step 1 Log in to Dashboard >> Pages >> Add New.
DW Simplex supports 3 page templates for Portfolio design: Portfolio 1 (4 cols), Portfolio 2 (3cols), Portfolio 3 (2 cols).
The page template you find in "Page Attributes" on the right hand side of screen.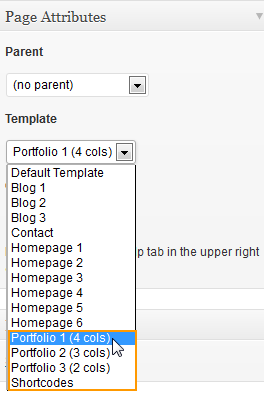 Step 2 Navigate to Projects >> Add New.
Remember to set your project's custom settings, project date, categories and image as well.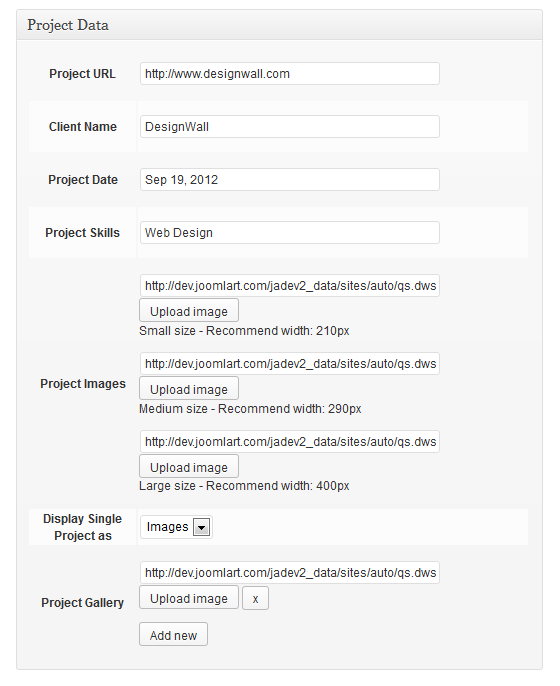 Please note that you need to set large size project image in order to display as the featured image on the Portfolio page.
Look at the front-end and you will find the project images and content on the Portfolio page as shown below: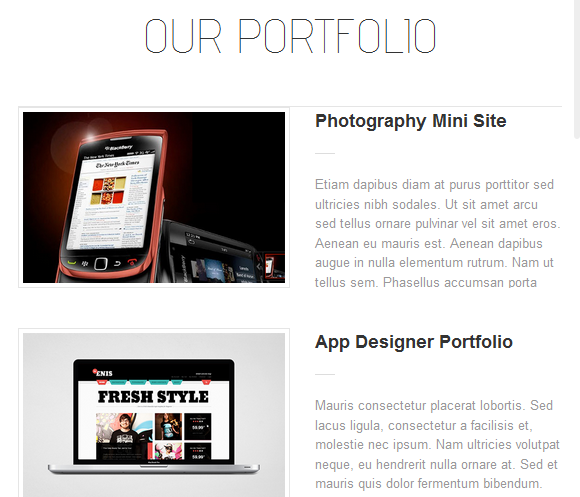 Note: Look at the homepage and you will find the excerpt of the project block as following:

To edit it, please log in to Dashboard >> Appearance >> Editor, find the projects.php file and customize the text according to your taste. ( or you can navigate to wp-content/themes/dw-simplex/blocks and find the projects.php file)