DW Argo has three menus: Main menu (primary menu), Content menu (secondary menu) and Footer menu.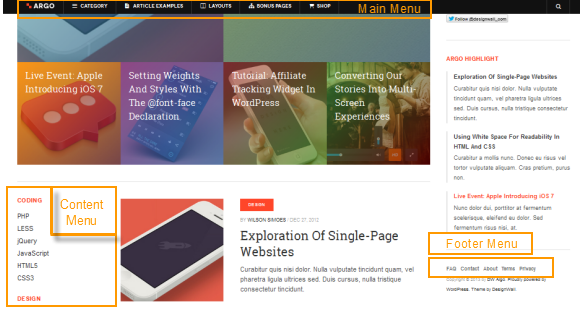 1. Primary Menu Configuration
Step 1 Go to Dashboard >> Appearance >> Menus to create a new Menu.


Step 2 Add items to menu
On the left column, click on items you wish to use.
Drag each item into the order you prefer.
Click on "Primary Menu" in Menu settings.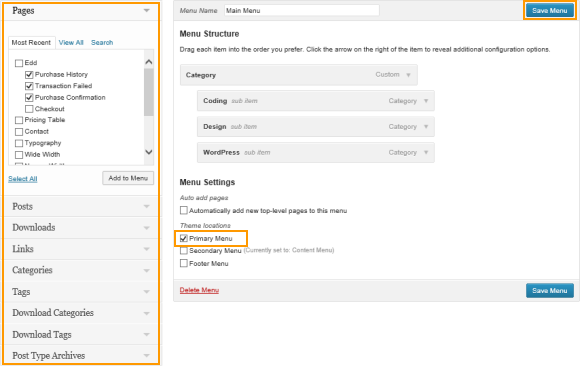 Step 3 Move to Manager Locations Tabs to select theme location.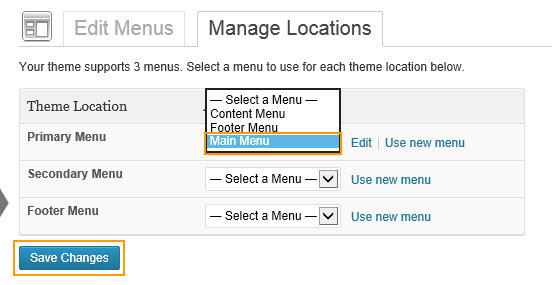 Front-end Appearance

2. Content Menu Settings
Step 1 Create a new menu named " Content Menu "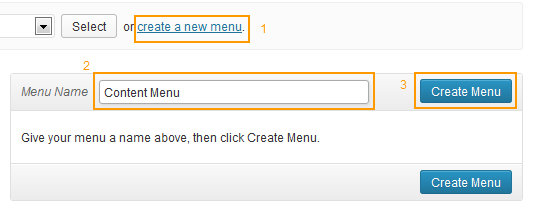 Step 2 Go to Appearance >> Menus >>Content Menu, then add items to menu
Step 3 Select theme location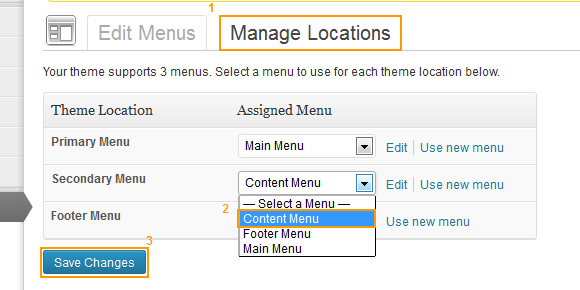 Front-end Appearance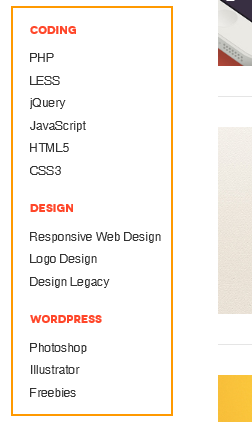 3. Footer Menu Settings
Step1 Create "Footer" menu
Step 2 Log in to Admin Panel >> Appearance >> Menus >> Footer Menu, add items to menu

Step 3 Select theme location for Footer menu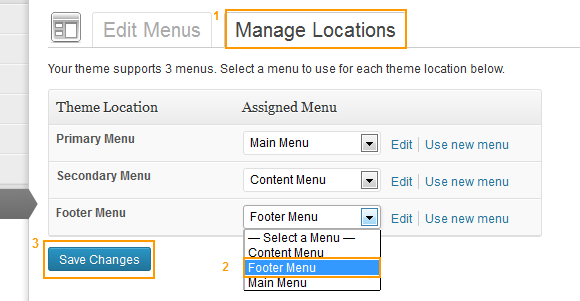 Front-end Appearance